Muškarac na štiklama prizor je koji uvek pobudi brojne rasprave i izazove čuđenje kod većeg broja ljudi. Pravi dokaz za to je i italijanski dizajner cipela Diego Dolcini.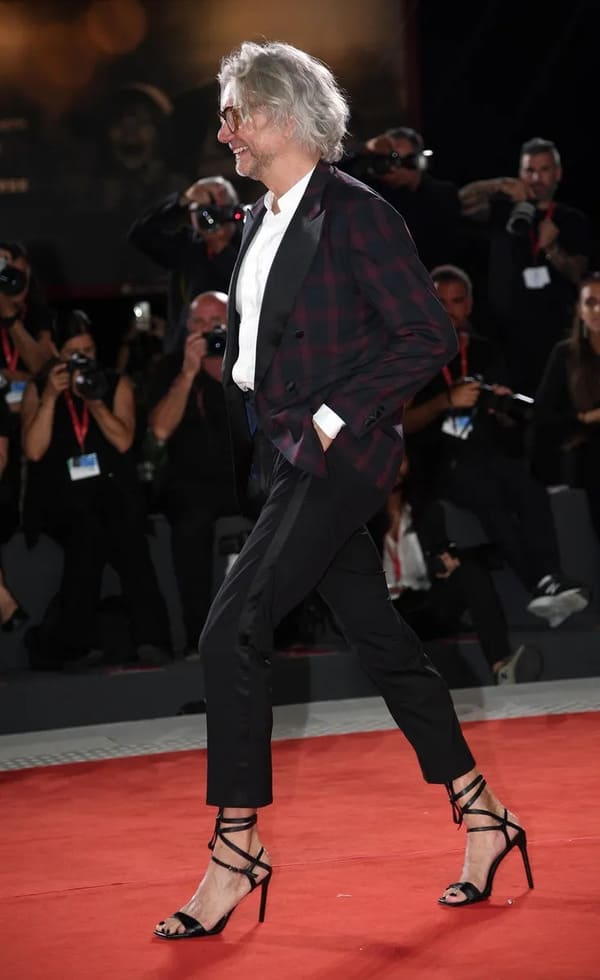 Diego Dolcini je izazvao pravu buru komentara kada se pojavio na crvenom tepihu ovogodišnjeg filmskog festivala u Veneciji.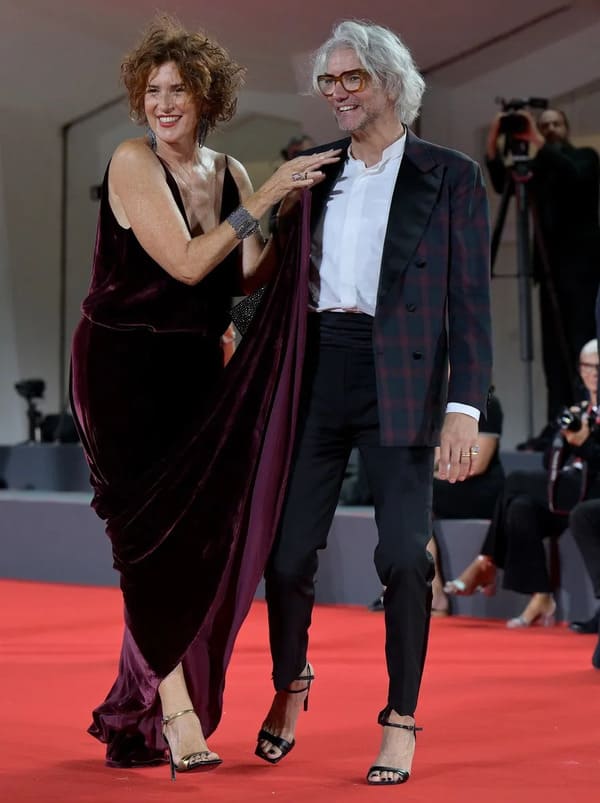 Italijanski dizajner obuće se pojavio na premijeri filma "The Palace" u dobro skrojenom odelu koje je upotpunio – otvorenim sandalama sa visokom potpeticom. Cipele su savršeno pristajale njegovim stopalima, a naravno, bile su iz njegove sopstvene kolekcije.
Takođe, na društvenim mrežama se komentarisao i stajling Jareda Letoa na dodeli MTV video nagrada koja je nedavno održana u Prudential Centru u Newarku, saveznoj državi New Jersey.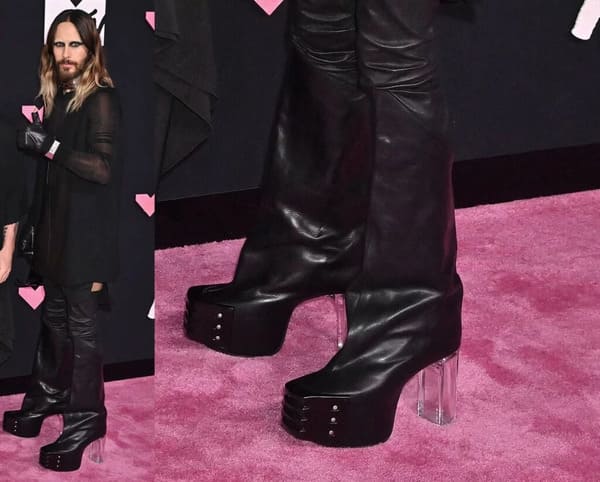 Slavni holivudski glumac, ali i pevač grupe Thirty Seconds to Mars, se pojavio na crvenom tepihu u crnoj prozirnoj tunici, kožnim pantalonama i čizmama sa platformom i visokom prozirnom potpeticom.
Iako se ovi modni izbori smatraju iznenađujućim, šokantnim i neobičnim, istina je da nije reč o nikakvom revolucionarnom potezu.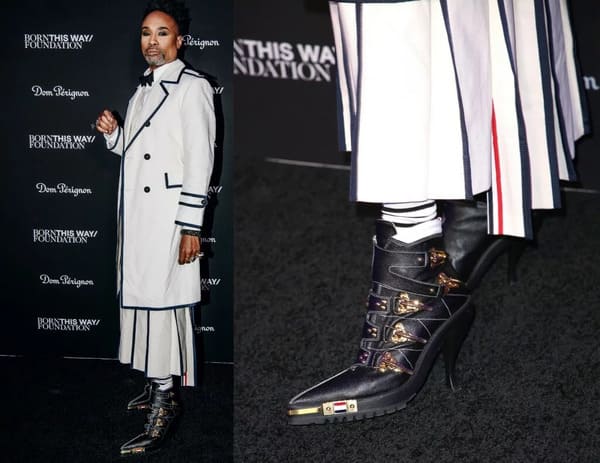 Štikle su izmišljene u Perziji još u 10. veku i prvobitno su bile dizajnirane za vojnike kako bi im pružile podršku i stabilnost dok koriste luk i strelu.
Tokom vremena su postale simbol moći i bogatstva, i nosili su ih muškarci na visokim položajima. Francuski kralj Luj XIV posebno je voleo štikle i doneo je zakon po kojem su ih mogli nositi samo plemići.
U 20. veku su postale deo pop kulture i nosili su ih mnogi, od glam-rok izvođača do Prinsa, Dejvida Bouvija i mogih drugih poznatih ličnosti.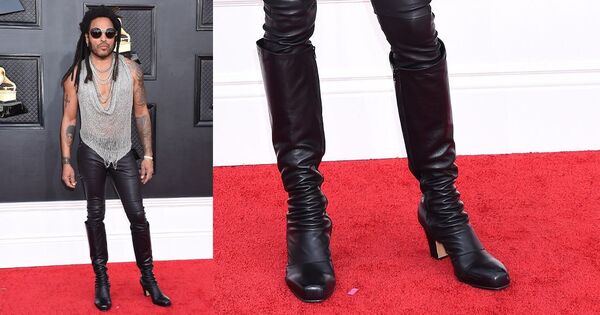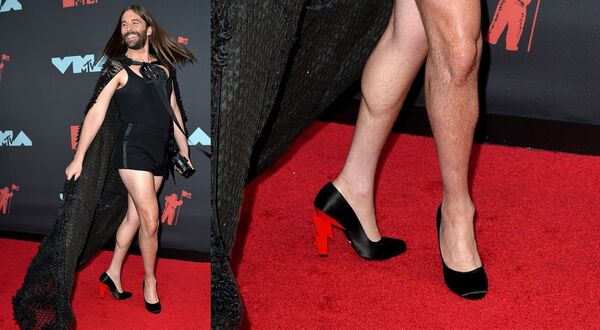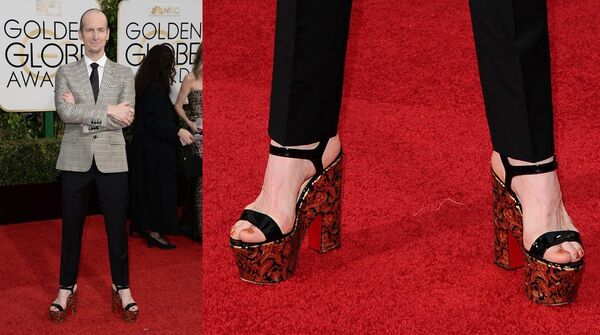 Čitajte još: Ovakve cipele su poslednji modni krik