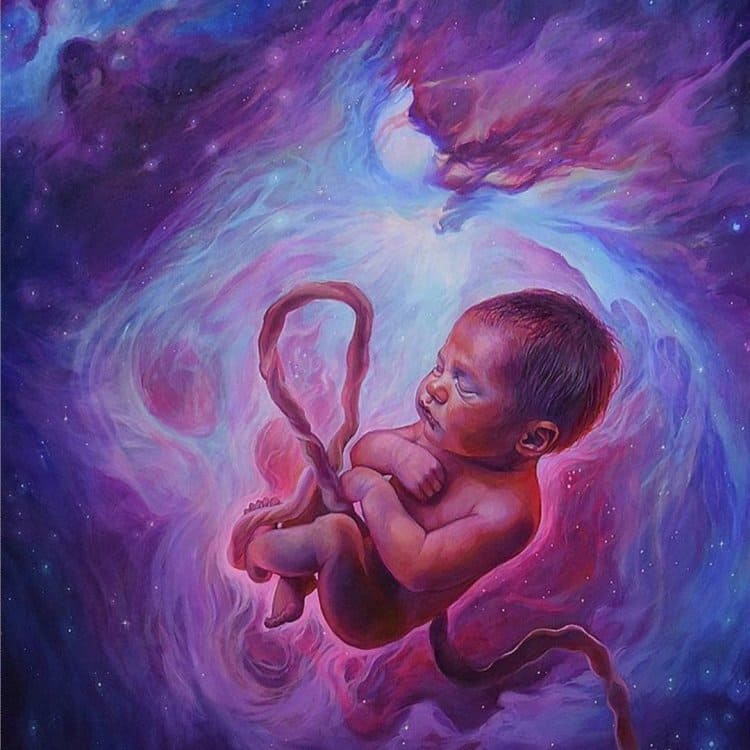 Kada je žena trudna, ćelije bebe migriraju u krvotok majke, a zatim kruže nazad u bebu, to se zove "fetalno-majčinski mikrohimerizam".⁠
Tokom 41 nedelje, ćelije cirkulišu kroz posteljicu u oba smera, a nakon što se beba rodi, mnoge od ovih ćelija ostaju u majčinom telu, ostavljajući trajni trag u majčinim tkivima, kostima, mozgu i koži, i često tamo ostaju. Decenijama.
Svako dete koje majka posle dobije ostaviće sličan otisak i na njenom telu. Čak i ako trudnoća ne ide do punog termina ili ako imate abortus, ove ćelije i dalje migriraju u vaš krvotok.
Istraživanja su pokazala da ako je majčino srce povređeno, fetalne ćelije će pojuriti na mesto povrede i promeniti se u različite vrste ćelija koje su specijalizovane za popravku srca. Beba pomaže oporavku majke, dok majka gradi bebu.
Kako je to divno! To je često razlog zašto određene bolesti nestaju tokom trudnoće.
Neverovatno je kako majčina tela štite bebu po svaku cenu, a beba štiti i obnavlja majčinski organizam – tako da se beba može bezbedno razvijati i preživeti.
Razmislite na trenutak o ludim željama za određenom hranom. Što je majci nedostajalo da je beba natera da želi baš tu vrstu hrane?
Studije su takođe pokazale da ćelije iz fetusa u mozgu majke ostaju čak 18 godina nakon porođaja. Ovo je zaista neverovatno!
Ako ste mama, znate kako možete intuitivno da osetite svoje dete čak i kada ga nema… Pa, sada postoji naučni dokaz da ga mame nose godinama i godinama čak i nakon što su ga rodile.