Zagrljaj je mnogo korisniji nego što to može izgledati na prvi pogled. Istraživanja pokazuju, da zagrljaj pomaže ljudima kako psihički tako i fizički.
Po rečima Luize Hej, potrebna su nam četiri zagrljaja dnevno da bismo preživeli, osam zagrljaja dnevno za održavanje života, dvanaest zagrljaja dnevno za rast i razvoj.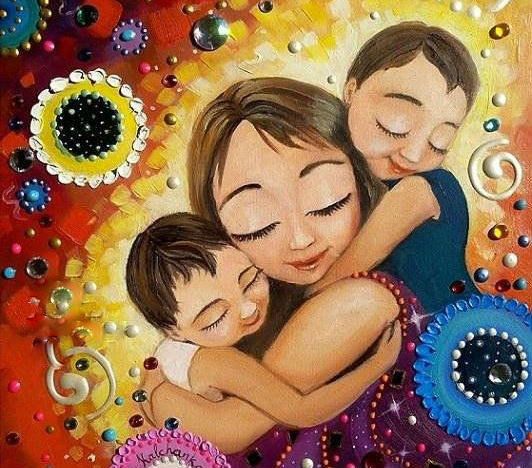 70-ih godina prošlog veka, istraživači su počeli proučavati hemijske supstance zvane endorfini koji su otkriveni u krvnom i nervnom sistemu. 
Endorfini – su materija slične morfijumu koje smanjuju bol i izazivaju osećaj euforije. Istraživanja pokazuju da se količina ovih prirodnih opijata koje luči mozak i nervni sistem, povećava kada smo zagrljeni.
Psiholozi često govore da savremenom čoveku nedostaje fizička bliskost s drugim živim bićima, nevažno da li se radi o bliskoj osobi, strancu ili životinji. Odsustvo takvog nevinog, aseksualanog kontakta lišava čoveka radosti postojanja, dovodi do toga da se čovek zaključava u kavez svoje ličnosti, gubi osećaj bliskosti s čitavim čovečanstvom i kontakt sa realnošću.
Postoji zona mozga koja aktivno radi pri dodiru ljudske kože. Ako se dete nedovoljno grli, atrofira deo njegovog mozga i imunološki sistem strada.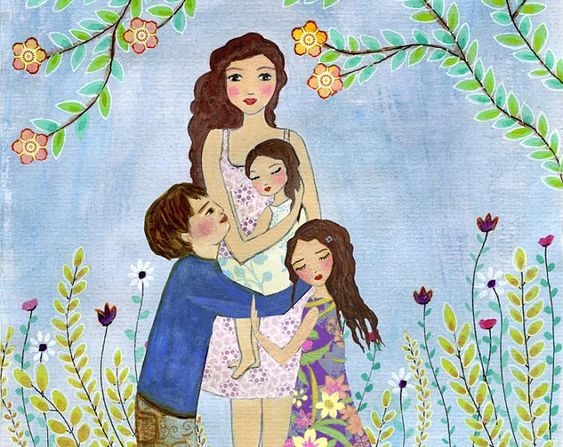 Zagrljaj u ranom detinjstvu čini nas sposobnim da volimo. Deca, koja su rasla do sedme godine bez zagrljaja, mogu biti nesposobna voleti druge. Od njih mogu nastati psihopati, sociopati, itd., odnosno ljudi koji su u neskladu s društvom i skloni asocijalnom ponašanju, kao i patološki nesposobni za život.
Detaljna istraživanja dokazuju to neverovatno otkriće. Društvo, gde ljudi malo grle jedni druge, postaje agresivnije. Istraživanja koje je proveo neuropsiholog Džejms Viliam Priskot, svedoče o tome da deca koja se nisu držala na rukama i o kojima se nije brinulo, imaju veliku šansu da budu čak i ubojice.
Zagrljaj donosi radost i pomaže kako psihički, tako i fizički, ne samo onima koji su zagrljeni, veći i onima koji grle.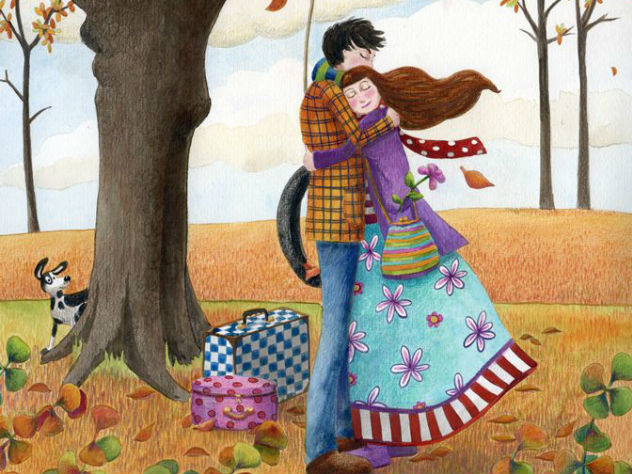 Zagrljaj:
Jača imunološki sistem; Stimuliše središnji nervni sistem; Poboljšava san; Daje snagu; Podmlađuje; Uklanja stres; Povećava količinu oksitocina, hormona koji smanjuje depresiju, on takođe smanjuje i krvni pritisak, to jest, smanjuje rizik od srčanih bolesti;
Povećava nivo hemoglobina, što jača celi organizam, jača imunitet i ubrzava oporavak od bolesti; Povećava samopouzdanje; Donosi pozitivne emocije; Izbavlja od unutrašnjih strahova, depresije, usamljenosti.
U drevnim istočnjačkim spisima, zagrljaj se opisuje kao vrlo važno delovanje za svakog čoveka, ono ispoljava isceliteljske i pomlađujuće efekte pri čemu dolazi do razmene muške i ženske energije.
Sva stvorenja oko nas očekuju našu toplinu, dobrotu.
Nađite pored sebe osobu, priljubite se uz nju barem par sekundi, prestanite misliti o tome čime se obično bavi vaš mozak. Zaronite u njen svet, darujte joj svoju tišinu i dugo vremena nećete zaboraviti taj osećaj uzajamne topline i kosmičke dobrote.
Još: Što više grlite svoju decu, ona postaju pametnija