Japanac Šodži Marimoto ima 35 godina i smislio je nesvakidašnji način da zaradi.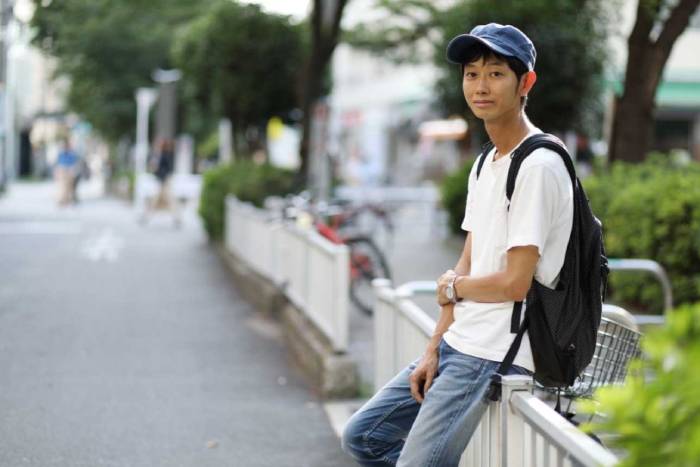 Šodži je oženjen i ima četvorogodišnju ćerku. Magistrirao je fiziku na Univerzitetu u Osaki. Zatim je tri godine radio u izdavačkoj kući, ali mu je to brzo dosadilo i dao otkaz.
Šodži je 2018. godine dao oglas:
Iznajmljujem čoveka koji ništa ne radi.
Teško vam je da sami idete u prodavnicu? Treba vam neko ko će stajati u redu i čuvati vam mesto?
Radim samo lake stvari. Nikada nisam zauzet, uvek sam spreman da pomognem, ali neću raditi ništa osim da jedem, pijem i dajem jednostavne odgovore.
Usledila je ogromna potražnja za njegovim uslugama.
Pozivali su ga da zajedno večeraju, da pozira na fotografijama za Instagram ili da zajedno hvataju leptire u parku, posećuju koncerte i sportska takmičenja.
Žene su ga iznajmljivale da zajedno idu u šoping. Jedna dama ga je vodila sa sobom na sastanke zakazane preko interneta.
Neko ga je iznajmio da prisustvuje otpuštanju iz bolnice. Depresivni ljudi ga angažuju da potisnu samoubilačke misli. Jedan klijent ga je unajmio da mu priča o pokušaju ubistva.
Šodži sve to samo sluša i odgovara jednosložnim rečima.
Može da s klijentom ode u restoran i popije piće, ali ne osuđuje nikoga, ne iznosi svoje mišljenje, ne daje savete i preporuke, a takođe ne hvali i ne daje komplimente.
Za svoje nepretenciozno društvo Šodži naplaćuje 100 dolara na sat. Pored toga, plaćaju mu putne troškove i hranu. Dnevno ima 3-4 klijenta i stalno se javljaju novi.
Već je objavio nekoliko knjiga, po čijim je motivima snimljena televizijska drama. Sada ima preko 270.000 pratilaca na Tviteru.
Nisam ni prijatelj ni poznanik – kaže on. Sa mnom nema nerviranja i dosade, svojstvenih pravim međuljudskim odnosima, ali mnogima olakšam usamljenost.