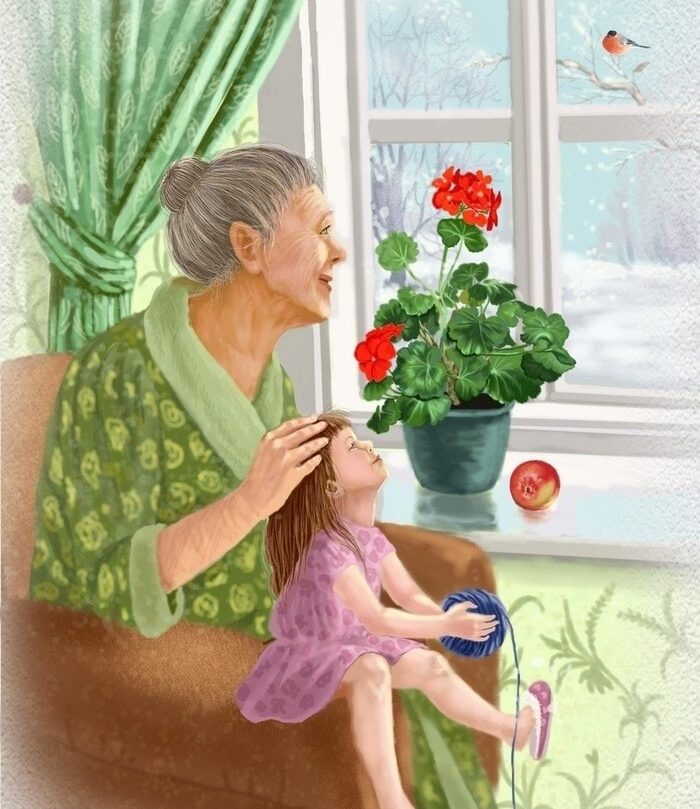 Bakina ljubav je jedna od najiskrenijih, najčistih i najlepših u životu svakog deteta.
Kineska poslovica kaže: Najsavršenija ljubav je ljubav bake prema prvom unuku. I to je istina. Iako se klasična slika bake promenila, one će uvek zauzimati važno mesto u životu dece.
Kad dobiju prvog unuka, neke žene osete da time započinje njihova starost. Međutim, prvi kontakt sa malim detetom ispunjava život i daje mu smisao. Bake tada shvataju kako su ne samo odgajile sopstvenu decu, već i doživele da vide nastavak svoje loze.
Bake se trude da budu podrška i pomoć u životu malog novog čoveka.
Imajte u vidu da današnje bake vode aktivan život i mnoge još rade, pored ostalih uloga koje imaju u životu.
Kada žena dostigne ovu fazu, odnos između majke i ćerke se popravlja. One postaju prijateljice, spremne da razmenjuju iskustva.
Treba napomenuti da bake igraju važnu ulogu u životu svojih unuka, pošto su im velika emotivna podrška. Zato roditelji treba da priznaju njihov trud i budu pažljiviji prema starijoj generaciji. Treba da to usade i svojoj deci.
Bake žele da zadobiju ljubav svojih unuka i da im posvete što više vremena. One su pune nežnosti, ali se trude da pronađu ravnotežu između povezanosti i slobode, ne gubeći pritom svoju čarobnu ulogu.
Kakve su vaše najlepše uspomene na baku?
Još: Deca koja odrastaju uz babe i dede srećnija su, pametnija i obrazovanija