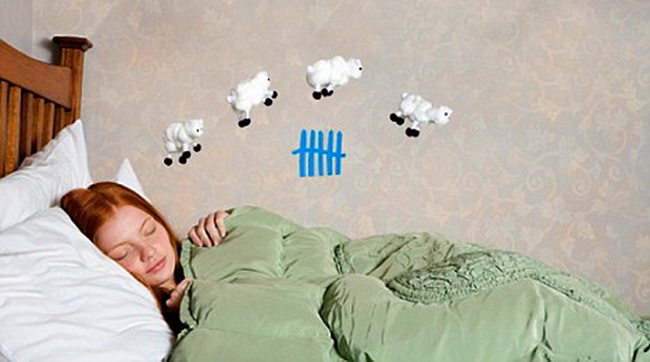 Ovo je poznato svakome od nas: uveliko je noć, a, san neće na oči.
To je zato što vam se neverovatna količina misli vrzma po glavi. Uglavnom mislimo isto… I redakcija Femine, takođe:)
Misli koje nam ne daju da zaspimo:
♦ Valjda su vrata zaključana?
♦ Ako zaspim odmah, spavaću 6 sati i 17 minuta.
♦ Šta se to čuje u kuhinji?
♦ Ma, sigurno je mačka.
♦ Čekaj malo, pa mačka je ovde.
♦ Pa KO je to, ipak, bio?
♦ Previše je vruće.
♦ Sada je hladno.
♦ Prosto osećam kako mi se stvaraju podočnjaci.
♦ Sutra ću izgledati umorno.
♦ Pa ipak, kakva je to buka bila u kuhinji?!
♦ Uzeću telefon u ruke, i spavaću sa njim, za svaki slučaj.
♦ Hm, proveriću instagram, kad mi je već telefon u rukama.
♦ I na sekund ću zaviriti na Fejsbuk.
♦ O, nova poruka!
♦ Dakle, ako odmah zaspim, ja ću spavati 5 sati i 22 minuta.
♦ Da li je podešen alarm?
♦ Šta ako ga neću čuti?
♦ Ooo, hladnija strana jastuka.
♦ O ne, šta je to sada dodirnulo moje rame? Da nije pauk?!
♦ Uf, pa to je moja kosa.
♦ Mogla bih da se ošišam.
♦ Baš me zanima, pošto je sada skraćivanje.
♦ Ma, mogu ja to i sama.
♦ Ne, prošli put to i nije izgledalo baš dobro.
♦ Kakav je to bio film, gde je Bred Pit stalno nosio šešir?
♦ Sa njim je još glumio ovaj…
♦ Bože, pa kako se on zove?!
♦ Svi ostali u ovoj zgradi sigurno već odavno spavaju.
♦ Sirena? Negde je požar?
♦ Iznenadiću se ako neko od mojih prijatelja još uvek ne spava.
♦ Pothitno treba da promenim dušek!
♦ Spavaću na stomku.
♦ Ne mogu da dišem. Ipak ću spavati na leđima.
♦ Ležim već tako 2 sata. Mogla sam nešto korisno uraditi za to vreme.
♦ Gladna sam.
♦ Treba sutra da pozovem baku.
♦ Sutra. Ali, još sam gladna.
♦ Ako zaspim odmah, ja ću spavati 4 sata.
♦ Ma, nek ide dođavola. Otvaram laptop.
Čitajte: Muči vas nesanica? Evo kraja vašim mukama.