Čovek može vešto da laže, ali ne može baš svako da kontroliše svoje gestove i mimiku koji lako odaju laž.
Oslanjajući se na istraživanja Alena Piza, stručnjaka za jezik tela, Femina je rešila da ilustruje gestove koji će odati šta čovek stvarno misli.
Sve ćemo proučiti na političarima, jer koga, ako ne njih, želimo da pročitamo
Apsolutna uverenost u reči. Možete verovati.

Ako predsednik pokazuje ovako, ne treba sumnjati u njegove reči. Gest "okej" označava stoprocentnu sigurnost u svoje reči.
Stoprocentna laž: pažnja na rame
Pogledajte ovaj fragment: odgovarajući na pitanje čovek je prvo podigao jedno rame nevoljno, a zatim je slegao ramenima. Po njegovom licu shvatamo da hoće da odgovori, da nešto ne zna, ali po nekontrolisanom trzanju jednog ramena dok daje odgovor možemo sa sigurnošću reći da je slagao.
Gest – pokazatelj sigurnosti u situaciju

Ne, ovo nije masonski simbol. Ovaj položaj se zove «nizak šiljak» i podseća na ledolomca koji ravno i samouvereno probija led. Postoji i «visoki šiljak» koji liči na "ledolomca nagore" i označava takođe sigurnost, čak i ubeđenost u superiornost. Ovaj položaj pomaže i da se zauzme dobar stav.
A ovaj gest se koristi u želji da izgledate uverljivo

Ako govornik stavlja ruke na grudi, znači da želi da mu veruju.
Ako čovek govori "da" i klima glavom znači da govori istinu. Ako govori "da" i mahinalno vrti glavom, znači da laže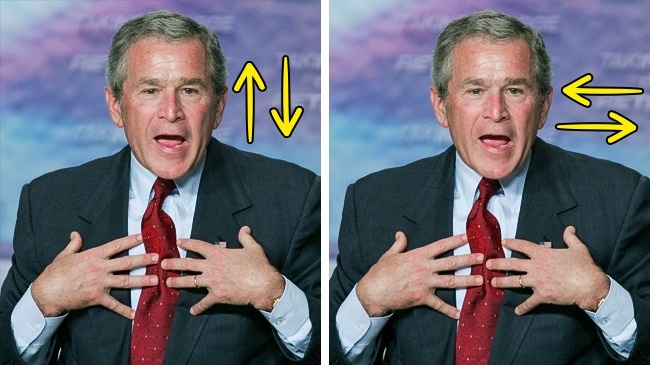 Čini se da je glupo da čovek govori "da" i vrti glavom ili da govori "ne" i da klima glavom, ali verujte da se to dešava nesvesno. I da, vi sami isto to radite kada brzo, improviozovano lažete, samo ne primećujete.

Ako čovek pri odgovoru na pitanje gleda u stranu – priseća se. Ako gleda pravo i odmah govori onda laže.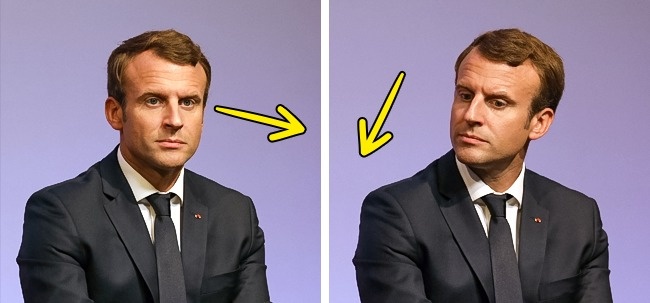 Čovek refleksivno skreće pogled u stranu da bi se nečega prisetio: desno, levo, gore, dole – nema značaja.
Sklopljene ruke označavaju nervozu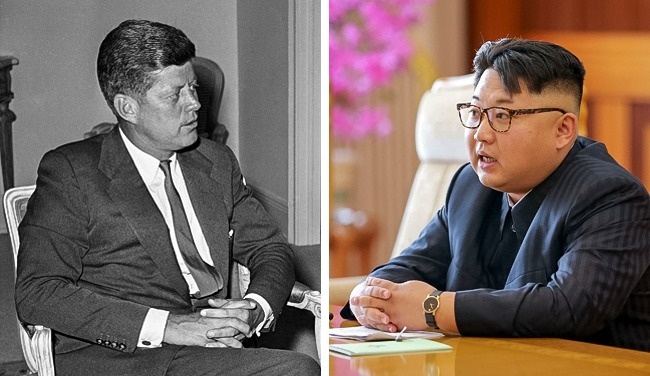 A ako još i trljate sklopljene prste to je krajnji stepen nervoze. Ali! Ako su vam pritom palčevi okrenuti nagore, to je, naprotiv, poza sigurnosti i visokog mišljenja o sebi.
A evo kako se izražava nepodeljena pažnja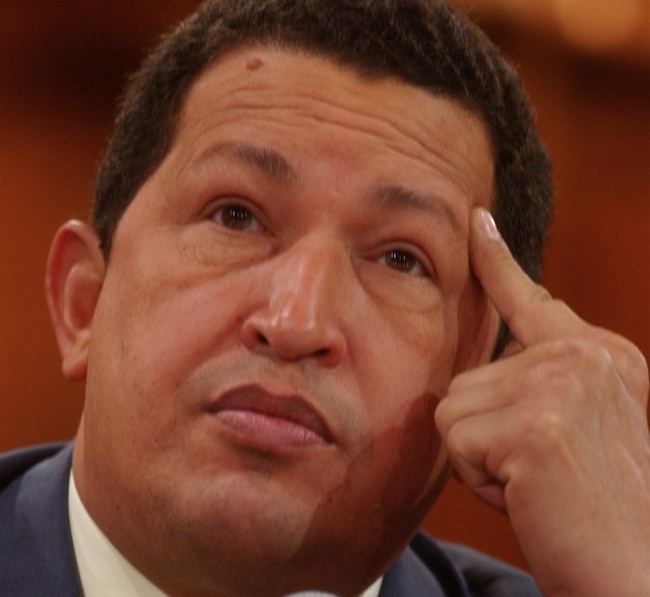 Ako čovek jednostavno podupire glavu dlanom znači da mu je dosadno. Ako je pritom kažiprst okenut nagore (kao antena), to je znak zainteresovanosti.
"Ćuti, uzdrži se!"

Ovim gestom čovek kao da sebi zatvara usta, da ne bi izrekao koliko je kritički nastrojen ili se ne slaže. Ponekad ljudi zamenjuju taj gest samo stezanjem usta.
Ako je vaš oponent za vreme vašeg govora skupio usta ili stavio prste preko usta, znajte da se on ne slaže sa vama i da kontroliše svoje emocije.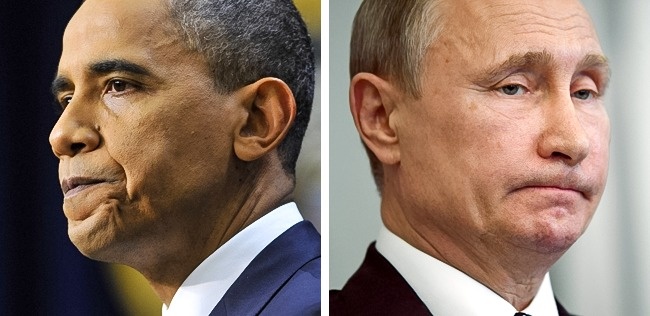 Ako se ovakav gest javi za vreme govora, to je nesigurnost u svoje reči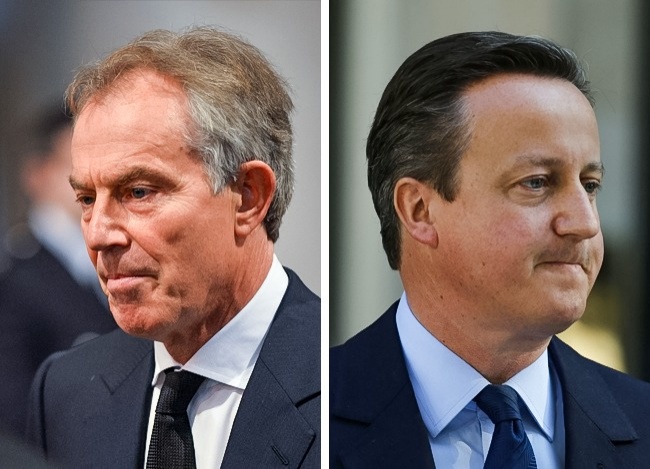 "Sve će biti u redu" rekao je premijer i zagrizao usnu. Znači ništa neće biti u redu.
"U mojim rečima je sve čisto, vidite?"

Pokazivanje dlanova je uvek znak da želite da se predstavite kao pošten čovek.
"Ja sam u pravu, čujete li?!"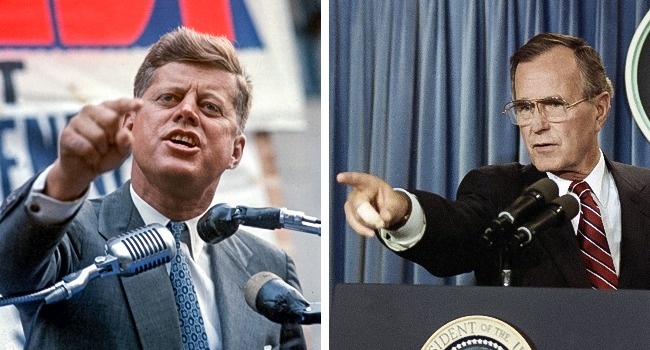 Ovo je oštar pokret, kao udarac u glavu.
"A sada vam naređujem!"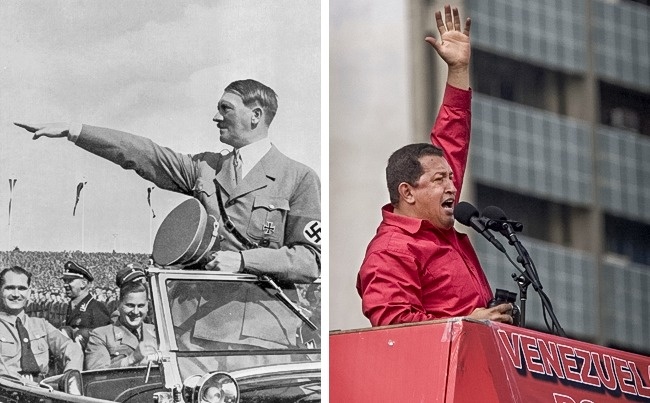 Ruka nad masom, gromoglasni poziv, naredba.
Iskreno gađenje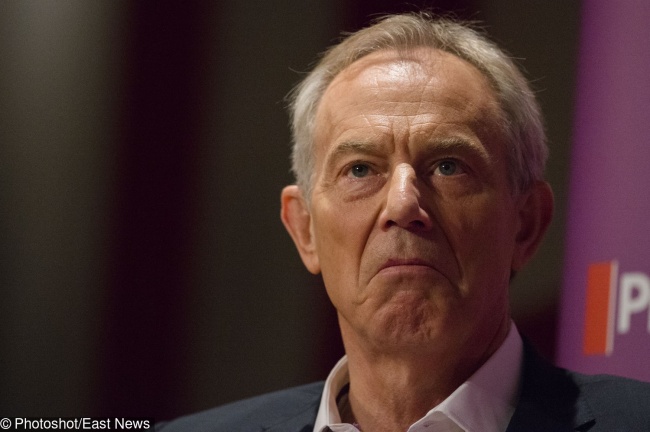 "Nešto mi je neprijatno" nasuprot "Siguran sam u svoju poziciju"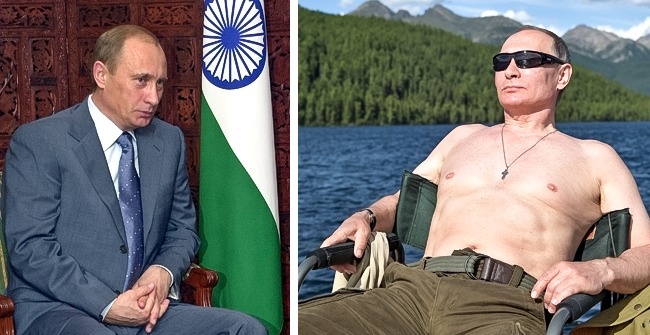 Uopšte o tome koliko je političar siguran ili nesiguran u sebe i svoje reči možemo da sudimo po tome kako on sedi. Zatvorena poza, skučenost – nesigurnost. Otvorena poza, zauzimanje puno prostora – potpuna sigurnost u svoju poziciju.
Ovi gestovi su primenjivi na sve ljude, samo ih je na javnim ličnostima lakše demonstrirati. Pokušajte da procenite svoje poznanike.