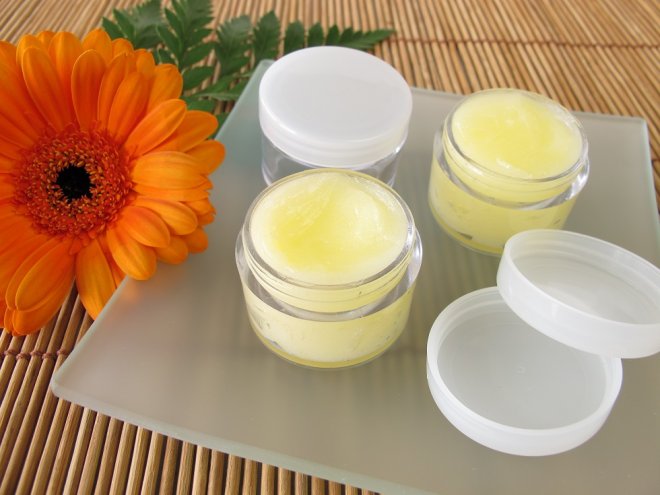 Želite da vaša stopala uvek izgledaju negovano i privlačno? Ništa ne može biti jednostavnije. Ni jedna kupovna krema za negu peta i stopala neće parirati domaćoj kremi koju možete pripremiti za samo 5 minuta.
Sve što vam je neophodno je nevenova mast i vitamin A (ili uljne AD kapi). Krema se pravi brzo i lako.
"Besprekorne pete". Efikasna domaća krema za negu stopala.
Recept:
U manjoj posudi dobro promešajte nevenovu mast i vitamin A (ili vitamin AD – uljne AD kapi) u odnosu 2:1, dva dela nevenove masti i jedan deo vitamina A. Mast nevena i vitamin AD možete kupiti u apoteci (ja sam koristila domaću nevenovu mast). Znači, 20 gr masti i 10 ml Vitamina A (ili AD).
Zapravo to je sve. Gotovu kremu preručite u staklenu ili plastičnu teglicu i čuvajte u frižideru.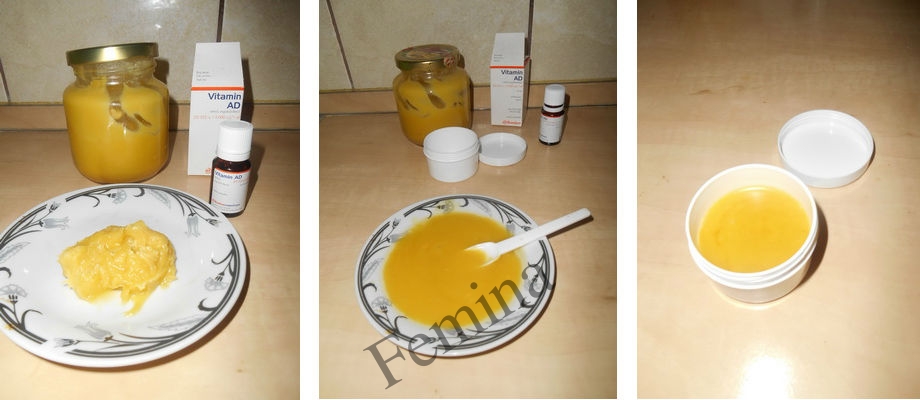 Ako su vaše pete u zapuštenom stanju, priredite im vitaminsku negu. Tokom dve nedelje, pre odlaska u krevet, mažite stopala (prethodno obrađena kamenom za pete ili finom turpijom) ovom kremom.
Bilo bi poželjno na noge obuti pamučne čarape i prespavati u njima. Ako to ne volite, ne morate. Posle dvonedeljnog tretmana biće dovoljno nanositi kremu dva-tri puta nedeljno. Posle – po potrebi.
Pored fantastičnog vizuelnog efekta, ova krema zauvek izleči pukotine na petama i zanoktice. Rešićete se problema sa uraslim noktima. Nokti dobijaju vitaminsku ishranu i lep negovan izgled.
Ako ste zadovoljni svojom kremom, kad potrošite – napravite novu meru. Obavezno negujte svoja stopala sa pilingom i maskama za lepe pete.
Savet plus. Ako su vaše pete u vrlo lošem stanju, probajte kombinaciju ove kreme sa isprobanim i efikasnim tretmanom za pete sa sodom bikarbonom.
Budite lepi!