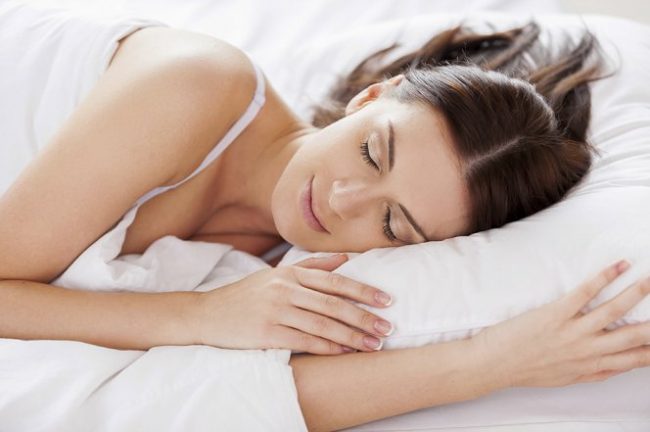 San je, najverovatnije, jedno od najboljih uživanja za čoveka. Dobro odabrani položaj za vreme spavanja pomoći će našem bržem oporavku snage i vraćanju energije kako bismo, sutradan, bili spremni za obavljanje naših svakodnevnih zadataka.
Nedavna istraživanja su pokazala da je baš spavanje na levoj strani tela veoma korisno za naš organizam, i može doprineti zdravlju mnogih organa.
Stoga smo odlučili proveriti tu naučnu teoriju, te smo sastavili popis od šest potencijalnih prednosti koje možete dobiti ukoliko spavate na levom boku:
Poboljšava funkciju vašeg limfnog sistema
Limfni sistem ima ključnu ulogu u našem telu jer uklanjanja otpad i toksine iz našeg sistema. Stručnjaci kažu da se torakalni kanal nalazi na našoj levoj strani, stoga spavanje na toj strani može pomoći telu da delotvornije procesuira otpad.
Budući da limfni sistem osigurava transport masti, proteina i drugih važnih supstanci do vaših tkiva, ležanje na levoj strani omogućava ćelijama da brže dobiju sve potrebne hranjive tvari.
Slezena svoj posao radi mnogo bolje
Slezena je najveći organ u limfnom sistemu, te se nalazi na levoj strani tela. Kada spavate na levom boku, vaša slezena radi delotvornije. Glavni razlog za to je gravitacija. Na taj način se pospešuje protok krvi kroz slezenu i ona brže filtrira nepotrebne tvari iz organizma.
Na pravilan način se eliminišu otpadne tvari
Spoj između tankog i debelog creva nalazi se na levoj strani tela, u predelu zvanom ileocekalni ventil. Kad spavate na levom boku, gravitacijske sile olakšavaju prenos otpadnih tvari iz tankog creva u debelo crevo.
To omogućava debelom crevu da brže eliminiše otpad iz tela.
Smanjuje se noćna žgaravica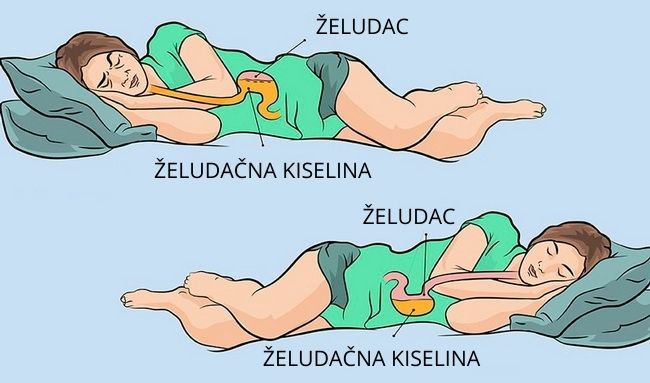 Ukoliko patite od česte žgaravice, onda je dobra ideja leći na levu stranu, kako bi uhvatili malo sna. U tom položaju, vaš želudac će biti smešten ispod srčanog sfinktera koji spaja jednjak sa želucem. Spavanje na levoj strani sprečava vraćanje sadržaja iz želuca u jednjak.
Jetra nije preopterećena
Budući da se jetra nalazi se na desnoj strani tela, ležanje na desnoj strani može stvoriti pritisak na taj organ.
Ležanje na levoj strani, međutim, neće dopustiti da toksini i druge štetne tvari preopterete jetru.
Dobro je za vaše srce
Leva strana srca prima krv iz pluća i pumpa ga u telo. Stoga, ako spavate  na levom boku, pomažete srcu da lakše i delotvornije radi svoj posao.
Kad spavate na levom boku, gravitacija olakšava funkciju vašeg cirkulacijskog sistema, naročito aorte i donje šuplje vene,  velike vene koja nosi krv bez kiseonika iz donjeg dela tela prema srcu, a nalazi se na desnoj strani kičme.