Sigurno ste, pri kupovini banana, narandži, limuna obraćali paznju na etikete zalepljene na sam plod. Ali, da li ste ikad razmišljali šta one označavaju?
Pogledajte, na primer, bananu. Osim uočljivog logotipa, primetićete na nalepnici i kod koji se sastoji od brojeva. Upravo on donosi veoma važnu informaciju za potrošača.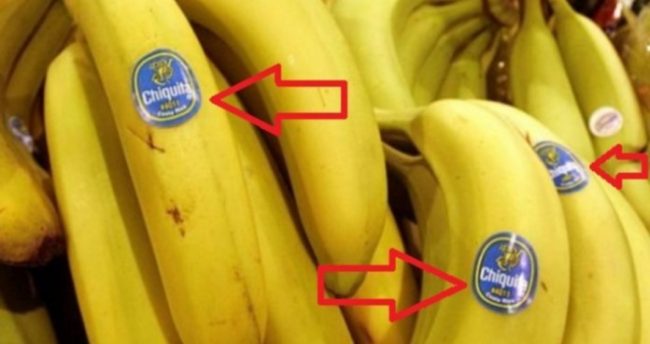 Iako GMO proizvodi nisu obeleženi, postoji trik koji može da vam pomogne da prepoznate GMO voće i povrće: 
Potražite broj na nalepnici proizvoda, koji se zove PLU (Product Lookup Number)
Ako je PLU četvorocifreni broj koji počinje sa 3 ili 4, to znači da proizvod nije GMO, ali je gajen po "intenzivnom" principu, odnosno nastao je na farmi koja koristi hemikalije i pesticide.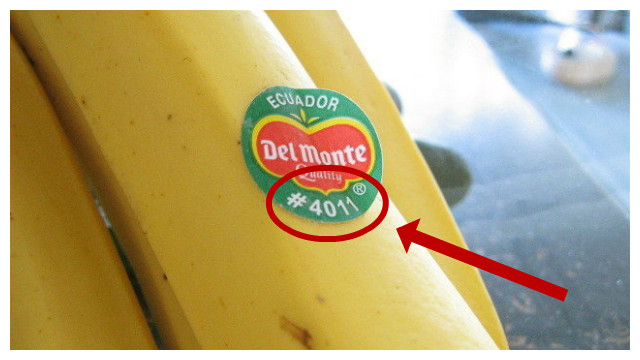 Petocifreni broj, koji počinje cifrom 9.
Ukoliko broj na nalepnici ima pet cifara koje počinju sa 9, to znači da je proizvod organski, uzgojen bez hemikalija, pesticida, odnosno genetske modifikacije.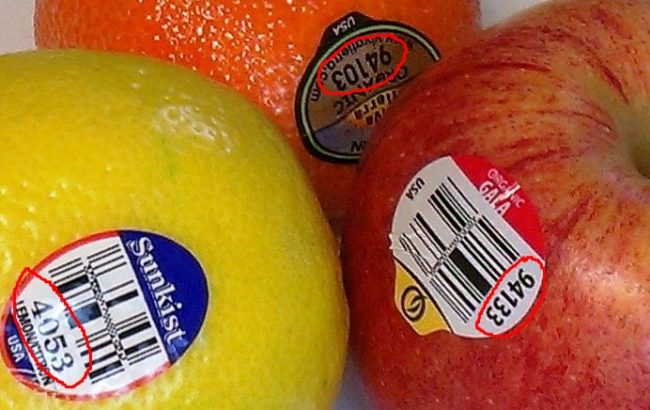 Petocifreni broj, na početku kojeg stoji cifra 8.
"Osmica" – je znak genetski modifikovanog proizvoda, odnosno neprirodno uzgojeni uz primenu genetske modifikacije.