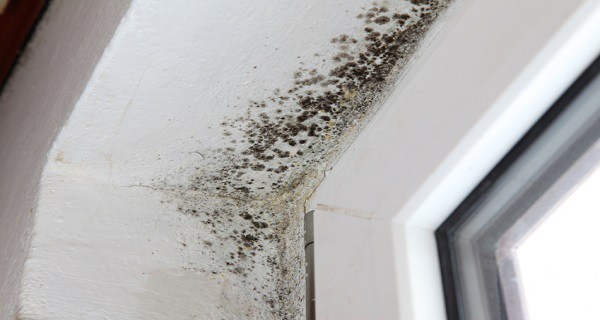 Sa takvom napašću kao je buđ , suočavaju se mnogi. Vlaga, nedovoljna ventilacija, nagle promene temperature, smrzavanje zidova – sve to na kraju dovodi do pojave buđi na zidovima, prozorima, ili plafonu. I, ako ne posvetite dovoljno pažnje, buđ će početi  da se širi po celoj kući, "osvajajući" nove teritorije, i jednostavno, uništavajući kuću iznutra.
Buđ nije samo ružna pojava, ona lako može postati i opasna. Ali možete je uvek ukloniti i sprečiti, ako se nije preterano proširila. Uradite to na vreme, jer buđ može prouzrokovati ozbiljne zdravstvene tegobe kao što su kožna oboljenja, i oboljenja disajnih puteva.
Najbolji način da se oslobodite ove neprijatne pojave je eliminisanje izvora vlage, i korišćenje sredstava protiv buđi. Postoje različiti načini u borbi sa buđi, koje ste sigurno, sa manje ili više uspeha, već isprobale, počev od sirćeta i završavajući varikinom.
Postoji nekoliko prirodnih sredstava koji efikasno uništavaju plesan.
Predlažemo vam da obratite pažnju na jedno od njih, koje je do sada, najefikasnije i najdelotvornije od svih prirodnih sredstava:
U pitanju je eterično ulje čajnog drveta. Ovo ulje je, zaista, najbolje prirodno sredstvo za uklanjanje buđi. Možda je malo skuplje od ostalih sredstava koje ste koristili za uništavanje plesni u vašem domu, ali potrebna je samo mala količina.
Čajevac je – eterično ulje i zato je apsolutno bezbedno kako za ukućane tako i za kućne ljubimce. Takođe, to je antibakterijsko i antigljivično sredstvo.
Ulje čajnog drveta je jedan od najmoćnijih biljnih antiseptika, koje se, po svojoj efikasnosti, u uništavanju patogenih mikroorganizama može porediti sa hlorom, naravno bez opasnih pratećih pojava koje hlor izaziva.
Da biste se oslobodili buđi, koristeći eterično ulje čajevca, sipajte u raspšivač 200 ml vode (jednu čašu) i dodajte jednu kafenu kašiku ulja. Malo promućkajte i naprskajte rastvor na problematičnu površinu i tako ostavite.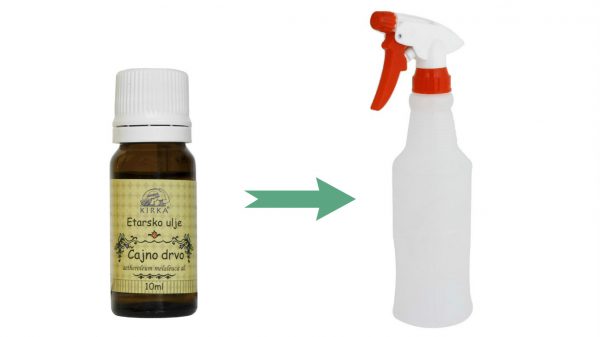 Nema potrebe ispirati površinu nakon tretiranja  ovim rastvorom – ulje će ukloniti buđ i ne dozvoliti ponovno pojavljivanje. Ono odlično čisti i dezinfikuje površinu.
Jedini minus, ako se može tako reći, u ovom slučaju, jeste taj što ulje čajnog drveta ima malo jači miris, ali, da se ponovimo, koji je apsolutno bezbedan po ukućane i kućne ljubimce. Biće potrebno dan-dva da se on u potpunosti izvetri. Po potrebi, možete ponoviti ovaj postupak.
Ovaj pripremljeni rastvor možete čuvati i koristiti u toku dužeg vremenskog perioda, jer ulje čajnog drveta ne gubi na svojoj efikasnosti.
Inače, eterično ulje čajnog drveta je bezbedan i veoma efikasan lek protiv mnogih bolesti, koji svaka kućna apoteka treba da ima.