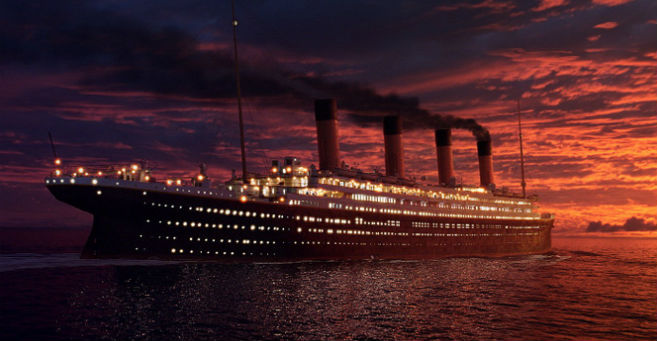 Čerčil je imao običaj da nazdravi rečima: Ne želim nikome ni zdravlje ni bogatstvo, samo sreću! Većina putnika na Titaniku imala je i zdravlje i bogatstvo, a pokazalo se da je vrlo malo njih imalo sreće.
Možda ste čuli da je šef jedne velike kompanije preživeo napad 11. septembra u Njujorku, zato što je prvi put vodio sina u vrtić. Drugi momak je ostao živ jer je na njega došao red da ode po krofne. Neka žena je zakasnila, zato što joj budilnik nije zvonio..
Jedan je odocnio jer se zaglavio u saobraćajnoj gužvi na auto-putu iz Nju Džersija. Nekom je pobegao autobus. Nekom nije upalio auto, a neko se vratio da se javi na telefon..
Jedna žena je prosula kafu na sebe, pa se zadržala da se presvuče. Drugi se zadržao zbog deteta, koje se sporo oblačilo. Neko nije uhvatio taksi..
Najviše me je zaintrigirao slučaj čoveka koji je tog jutra krenuo u novim cipelama, stigao do posla raznim sredstvima, ali je usput zaradio žulj na nozi. Svratio je do apoteke da kupi hanzaplast i tako ostao živ!
Od tada, kada se zaglavim u saobraćaju, pobegne mi lift, vratim se da se javim na telefon…
Kad mi se dogode sve te sitnice koje me nerviraju, pomislim da je to upravo ono mesto na kome Bog ili sudbina žele da se u tom trenutku nalazim.
Sledeći put, kad vam se učini da tog jutra sve ide naopako, deca se sporo oblače, ne možete da pronađete ključeve od kola ili vas zaustavi svaki semafor, nemojte se nervirati. Možda je baš to sreća u nesreći.
Sve se dešava s razlogom. Sve se dešava za naše najveće dobro..