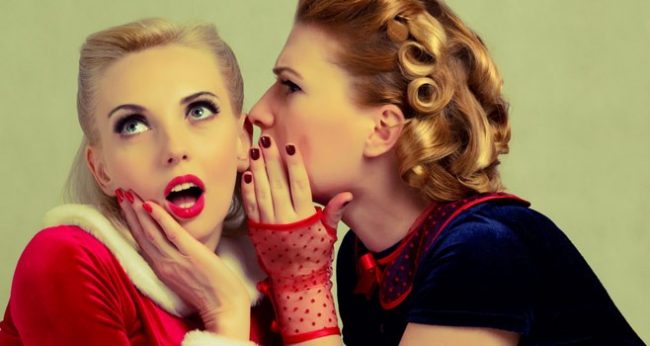 "Zamisli, njen muž…", "Ona uopšte ne zna da se obuče..", "Njihova deca su apsolutno nevaspitana..", "Ne mogu da verujem šta sam čula za…" – barem jednom u životu svako od nas je čuo slične fraze.
Pa i mi sami ponekad to radimo. Ljudi vole da ogovaraju. Istraživanja su pokazala: oko 80% naših razgovora su diskusije o drugim ljudima i njihovim navikama.
Zašto ljudi vole tračeve i ogovaranja:
Prema mišljenju psihologa, glavni razlog je – ljudska želja da se pojednostavi proces uspostavljanja društvenih veza.
Antipatije deljene sa sagovornikom, povezuju ih mnogo više nego zajedničke simpatije i interesi.
Ljudi osećaju određeno uzbuđenje kada prenose privatnu informaciju o drugima.
Postoje tračare kojima su  zadovoljstvo tuđi neuspesi i promašaji, i u mislima povlače paralelu između " pametnog sebe" i tamo nekog « glupog».
Kako to zaustaviti:
Čini se da su tračevi i ogovaranja veoma prisutni i da ih je teško izbeći. I čak, i kad ne želite da budete deo toga, često bivate uhvaćeni u kolo ogovaranja.
Ipak,  psiholozi su pronašli frazu, koja može zaustaviti tračaru. Kada neko pokušava da vas uvuče u neprijatan razgovor o drugoj osobi, a vi ne želite započeti takvu konverzaciju, jednostavno pitajte:
"Zašto mi to govoriš?"
Jednostavna fraza, zar ne? Ipak, vrlo je efikasna.
Ovo pitanje tera tu osobu da shvati da vi niste zainteresovani u saučestvovanju, da ne može zajedno sa vama "uživati" u ogovaranju, i izgubiće interes prema vama kao sagovorniku.
Tračevi nisu bezopasni. Širenje glasina ili laži može imati negativan uticaj na emotivno zdravlje čoveka i na njegovu reputaciju.
I zato, sledeći put kad vas neko pokuša uvući u ogovaranje, setitie se da obična fraza "Zašto mi sve to  govoriš" može zaustaviti protok prljavih glasina.
Ovu istinu, aktuelnu i danas, davno je izrekao mudri Sokrat: