Suština ove istine je toliko genijalna, da ju je nemoguće preneti samo rečima. Mudra ideja nastavnika, koje je uspeo, ne samo naučiti đake iz poslednjih redova, nego je i pomogla deci da shvate neprocenljivu suštinu neophodnosti obrazovanja.
Nastavnik jedne škole rešio je predočiti svojim učenicima važnu životnu lekciju. Nije počeo sa dosadnim predavanjem, već je od časa napravio zanjimljivu interaktivnu vežbu. Sve što je  koristio je u loptu zgužvani papir (za svakog učenika) i kanta za smeće, koja je bila postavljena u prednjem delu učionice.
Nakon toga izneo je zahteve:
"Zamislite da sada niste razred, nego stanovništvo naše zemlje. Kod svakog se pojavila šansa da se obogati. Ali, da biste prešli u visoko društvo, treba  dobaciti svoj izgužvani papir u kantu za smeće, ne ustajući sa svog mesta. "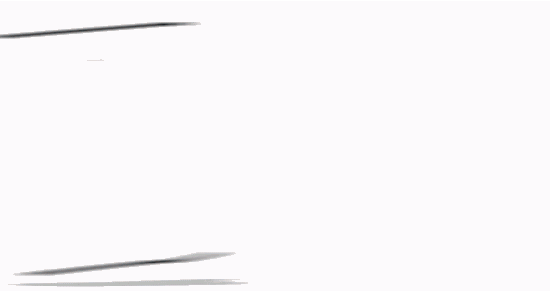 Rezultati su bili naravno, predvidivi. Većina učenika iz prednjih redova su pogodili u kantu, a poslednji redovi nisu mogli da se nose sa ovim zadatkom.
Nastavnik je to objasnio ovako:
"Čim se bliže nalazite svom cilju, time su veće vaše šanse za njegovo ostvarenje. To se naziva privelegija, koju treba umeti iskoristiti. Kada se nalazite dalje od željenog, počinjete da tražite izgovore, krivite druge u dobijanju nejednakih uslova, vidite puno prepreka. Ali, taj koji je prvobitno bio bliže, lako može da se fokusira na ispunjenje zadataka, ne razmišljajući ni o čemu nebitnom, čak i o svojoj privelegiji. Tako to funkcioniše. Privilegija može dati jasnu predstavu o budućnosti, o sadašnjosti. Ona zaokuplja i odvraća pažnju onih, koji su iza nas, ali pokušava da dostigne isti cilj. U stvari, ljudi koji uživaju privilegiju, postaju preprekom za one koji je nikad nisu uživali"
I sve dok nastavnik nije završio izlaganje, deca su u nedoumici pokušavala da razumeju iznesenu teoriju.
On je mudro zaključio:
" U stvari, važno je shvatiti da  sada svako od vas poseduje tu hvaljenu privilegiju koja pomaže da postanete bolji i uspešniji. Ona se zove – OBRAZOVANJE. Uradite sada sve moguće, da u budućnosti vešto koristite njene plodovi, za postizanje svega što želite, spretno  i brzo obilazeći onog  koji je odlučio da ostane u zadnjim redovima, koji traži izgovore i izgovara optužbe"
Naravno, vaspitanje perspektivne dece na tome se ne završava, ali je važan kamen temeljac. Pomozite svom detetu da razume ovu istinu, ako želite, u budućnosti,  da ga vidite uspešnog.
Sačuvajte sebi, podelite sa prijateljima, i nemojte izgubiti ovu jednostavnu, ali genijalnu i pokretačku misao!