Leto je fantastično vreme koje donosi korist i duši i telu. Odmor na moru je za mnoge idealno rešenje. Ali, ovakav odmor može imati  neočekivane posledice, poput ujeda morskih meduza. Da to ne pokvari vaš odmor, neophodno je, u ovakvim slučajevima,  naučiti  pružiti prvu pomoć.
Ponekad od toga može zavisiti život čoveka.
Meduza pravi opekotinu pomoću žarećih ćelija, kojima su pokriveni njeni pipci. Te ćelije ubrizgavaju otrov u telo čoveka, izazivajući oštar bol i žarenje.
Simptomi ujeda meduze:
– bol, crvenilo, plikovi
– opšta slabost
– gastrointestinalni poremećaji
– bronhospazam
– bolovi u mišićima i zglobovima
Prva pomoć kod ujeda meduze: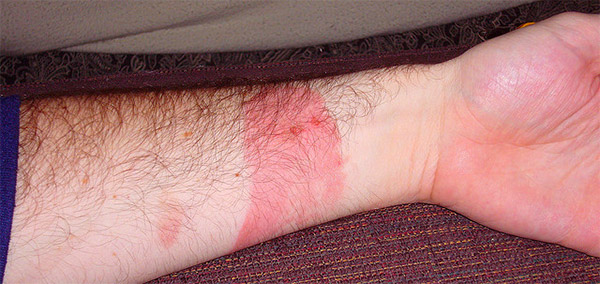 1. Pre svega pomozite čoveku da izađe iz vode i pokušajte ga smiriti.
2. Neophodno je što pre ukloniti otrovnu supstancu.
Da biste to uradili, isperite je sa kože morskom vodom, ili tečnošću koja u svom u sastavu ima etil alkohol (vino, rakija) ili rastvorom sirćetne kiseline. U krajnjem slučaju poslužiće i urin, jer je bogat amonijakom.
3. Zatim uradite sledeće: nanesite na oštećeno mesto kremu (penu) za brijanje, ili mokri pesak. Nakon toga, pažljivo je sastrugati pomoću nekog štapića, turpije za nokte, ili tupom stranom noža.
Pažnja! Ne smete dodirivati kožu golim rukama! Ako su na koži ostali pipci meduze, treba ih ukloniti veoma pažljivo, pomoću pincete, prethodno obezbedivši ruke.
4. Kad ste neutralisali otrov, unesrećenom je neophodno dati antihistamino (protivalergijsko) sredstvo, takođe i dosta tečnosti, i premestiti ga u hladovinu.
Ako nakon pružene prve pomoći žrtva oseća glavobolju, mučninu, ima kratak dah, grčeve – obavezno treba potražiti pomoć lekara.
Nadamo se da vaš odmor neće pokvariti neprijatan susret sa meduzama, i sa mora ćete doneti samo suvenire, bronzani ten i lepe uspomene.