Održavati kuhinju čistom nije neka velika umetnost. Bitno je redovno, i na vreme, uklanjati negativne posledice svojih kulinarskih veština.
Čišćenje radnih površina, po pravilu je svakodnevna kuhinjska obaveza. Ali, masne naslage mogu pokrivati gornji deo visećih elemenata i sve ono što stoji na njima.
Predložićemo vam efikasan način uklanjanja masnih naslaga sa drvenih površina. Za to će vam biti potrebna soda bikarbona i suncokretovo ulje. Od ovih sastojaka napravite smesu srednje gustine u proporciji: 1,5 deo sode bikarbone i 1 deo ulja.
Uradite sledeće:
Mekom krpom smesu nanesite na zaprljanu kuhinjsku drvenu površinu i prebrišite je uz blagi napor. Ova smesa nije baš homogena, tako da vas to ne brine.
Drvo se transformiše pred vašim očima, počinje da diše, postaje čisto, izgleda kao novo.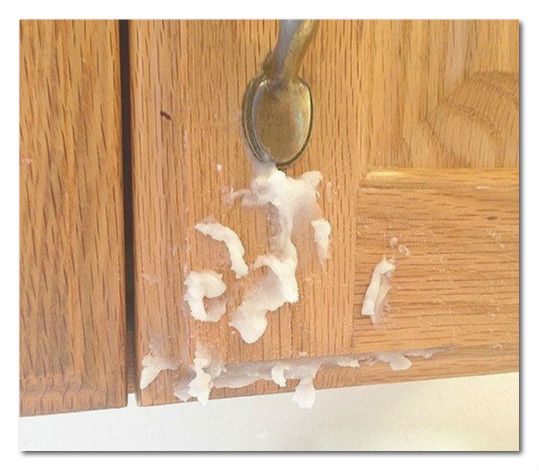 Možete upotebiti i staru četkicu za zube.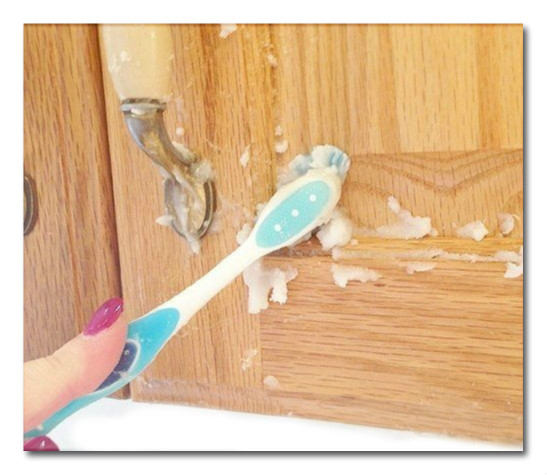 Ovaj hranljivo-čisteći piling treba koristiti na drvenim elementima bar dva puta mesečno. On ne samo što održava čistoću, nego i štiti drvo od isušivanja i prekomerne vlage. Sa ovom smesom možete tretirati sve drvene površine u vašem domu (vrata, stolove, stolice, drvene ramove slika itd).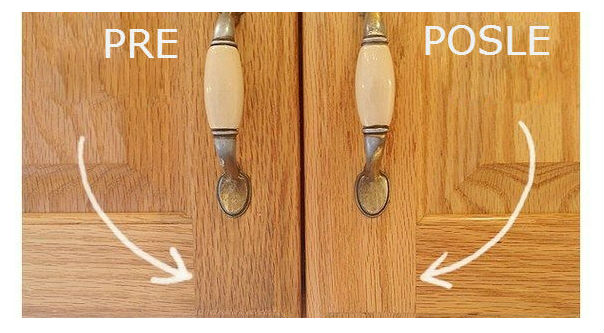 Masne naslage na plastičnim kuhinjskim elementima lako se uklanjaju uz pomoć rastvora soli i vode (1 kafena kašičica na 1 litar vode).