Ako želite da sami posejete Božićnu pšenicu, a ne da kupite gotovu, što vam od srca predlažemo, evo kako je najbolje to da uradite…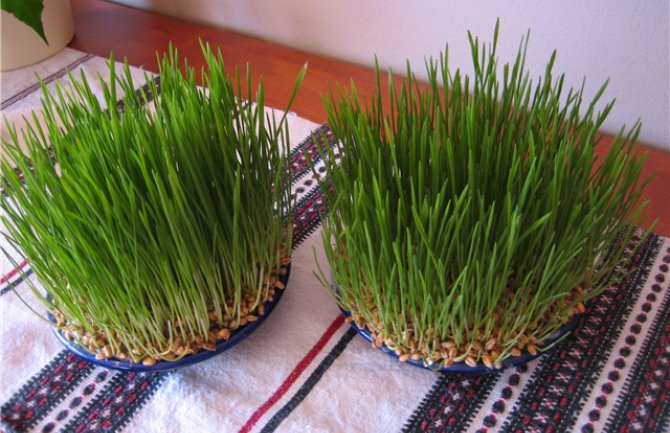 Prema tradiciji, pravoslavci božićnu pšenicu sade 17. decembra, na dan Svete Varvare ili 19. decembra, kada se obeležava Sveti Nikola. Katolici pšenicu sade na dan Svete Lucije, odnosno, 13. decembra.
Lakša varijanta je da stavite natopljenu vatu u činiju ili na tanjirič, preko poređate zrnca pšenice, stavite na toplo mesto i zalivate po potrebi, ali ne previše.
Međutim, veliki nedostatak ovakovog načina sadnje jeste vrlo neprijatan miris kada pšenica isklija i ozeleni. Zato vam predlažemo da je ipak zasadite na klasičan način, odnosno u zemlju
Za to vam nije potrebno mnogo zemlje, a ni pšenice. Dovoljno je da u pliću posudu stavite zemlju, preko nje rasporedite zrnca pšenice, pa stavite još malo zemlje.
Zemlju ne treba zalivati mnogo, kako zrnca pšenice ne bi istrulila, već je dovoljno da je poprskate svakog dana.
Pšenica ne treba da stoji na jako toplom mestu, blizu radijatora ili peći. Više joj odgovara da sporije raste na sobnoj ili nižoj temperaturi.
Ne zaboravite da u sredini posude ili tanjirića ostavite mesta da za sveću, koju ćete upaliti na Božićnoj trpezi.