Mnogi od vas znaju da je Coca Cola štetna  po zdravlje, ali malo ljudi zna – "zašto, na koji način"? Šta se dešava sa našim organizmom posle popijene manje flašice ovog napitka?
Pročitajte ovaj tekst i posle svega dobro razmislite – da li treba i dalje da pijete Coca Colu. Pregledaćemo hronološki  šta se dešava našem organizmu posle konzumiranja jedne flašice Cole: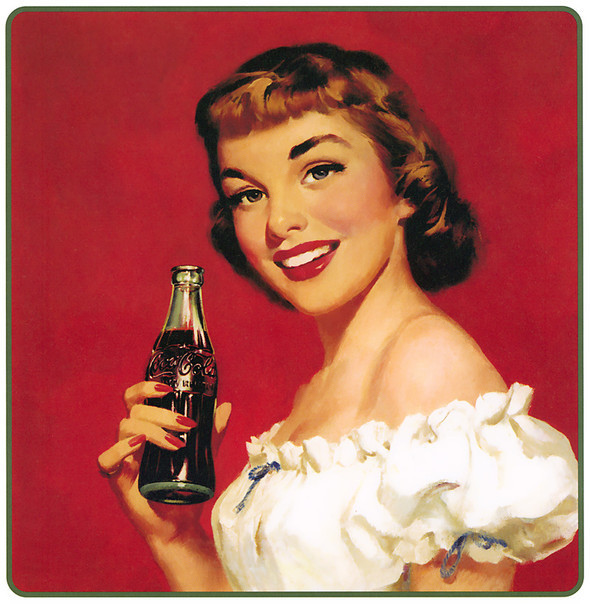 U prvih 10 minuta šećer iz Cole proizvidi moćan udarac našem organizmu. Uobičajeno, u takvom slučaju takozvano predoziranje šećerom izaziva povraćanje, ali pošto je Cola veoma lukava smesa, ona sadrži fosfornu kiselinu koja  sprečava povraćanje.  Zbog ovog neobičnog efekta neki roditelji daju Colu svojoj deci kod poremećaja rada želuca, ali to je pogrešno i neopravdano.
U toku sledećih 20 minuta, organizam pokušava da se odupre šećernom predoziranju i dešava se moćno izbacivanje insulina u krvotok, jetra razgrađuje šećer i pretvara ga u masnoću.
U toku 40 minuta, kofein koji se sadrži u Coca Coli, potpuno se apsorbuje u organizmu. Pritisak raste kao odgovor na povećano izbacivanje  šećera u krv. Mozak blokira adenozimske receptore, koji doprinose suzbijanju pospanosti. Zenice se proširuju.
Do 45-te minute povećava se proizvodnja hormona dopamina, koji stimuliše centar zadovoljstva mozga. Slično delovanje na organizam poseduju neke droge, kao sto heroin.



Nakon jednog sata posle konzumiranja manje flašice Coca Cole, fosforna kiselina ubrzava metabolizam kroz vezivanje kalcijuma, cinka i magnezijuma  u crevima. Rezultat  se komplikuje ogromnom dozom šećera i veštačkih zaslađivača. Počinje delovati diuretički efekat kofeina. Iz kostiju se ispira kalcijum, izbacuje se urinom , te taj proces slabi kosti. Zajedno sa kalcijumom  telo napuštaju magnezijum, cink, natrijum i voda.
Već u 65-oj minuti, u organizmu nastaje  akutni nedostatak šećera, što dovodi do pospanosti i nervoze. Nedostatak šećera smenjuje nedostatak kofeina, pa se oseća umor i malaksalost.  Organizam je izgubio više tečnosti, nego što  je dobio zajedno sa Colom.
Čim delovanje Coca Cole prođe, osećate diskomfor, ali sve to prođe, ako opet popijete sledeću čašu ovog napitka! Ali, razmislite – da li je vredno toga?!
Redovno konzumiranje Coca Cole doprinosi razvoju hipertenzije i gojaznosti. Veštački zaslađivači, kao sto aspatram (E951), izazivaju još veću zeđ, što i ide u korist proizvođačima sličnih napitaka, koji ih koriste.  U konačnom rezultatu, upotreba velikih doza veštačkih zaslađivača, dovodi do nervnih  poremećaja i usporavaju mentalni razvoj.
Takođe u sastavu Cole postoje supstance koje umanjuju  aktivnost creva i želudačnih fermenata koji su neophodni organizmu u eliminisanje  masnoća i osnovni  su razlog formiranja masnih naslaga.