Nažalost, u današnje vreme malo se zna o takvoj bolesti kao što je rak oka, a veoma je važno prepoznati ga u početnom stadijumu. Štaviše, to je veoma jednostavno uz pomoć obične kamere, uključujući i onu na telefonu. Treba samo da slikate svoje dete, sa blicem, tako da oči budu vidljive, a potom da  uporedite dobijenu sliku sa slikama u ovom članku.
Ako imate bilo kakvih sumnji, obavezno se  konsultujte  sa oftalmologom, jer je rak oka vrlo ozbiljna bolest koja se može završiti fatalno ako nije dijagnostikovana na vreme. Kod rane dijagnoze velike su šanse očuvati vid. Zato, budite pažljivi prema svojoj deci.
Kada je tetka ovog trogodišnjeg dečaka pogledala njegovu sliku, primetila je nešto neuobičajeno.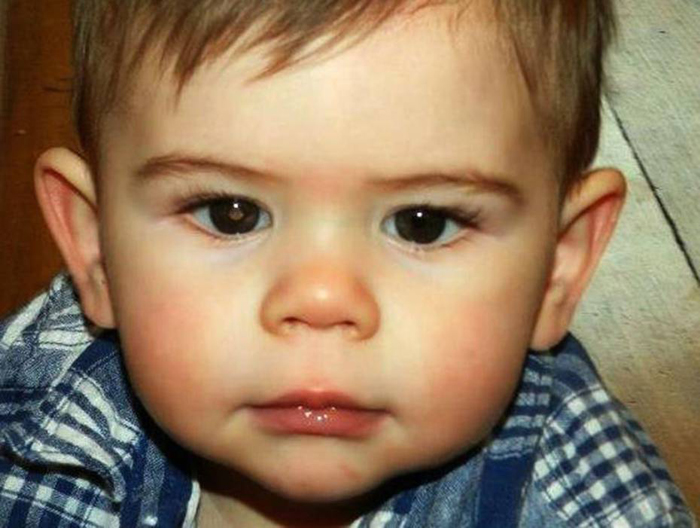 Odmah je posumnjala da nešto nije u redu sa njenim sestrićem. U zenici njegovog oka primetila je čudan odraz. Kada je to saopštila majci deteta, majka je rekla da je to samo zbog blica na aparatu. Ipak je tetka insistirala da mališana pregleda oftamolog.
Nakon obavljenih pregleda, lekar je postavio detetu šokantnu dijagnozu: retinoblastom sa nekoliko malignih tumora u mrežnjači oba oka. Nakon četvoromesečne hemioterapije, uspeli su smanjiti veličinu tumora u desnom oku, i zaustaviti rast tri manja u levom oku. Tetkina obazrivost je spasila život mališanu.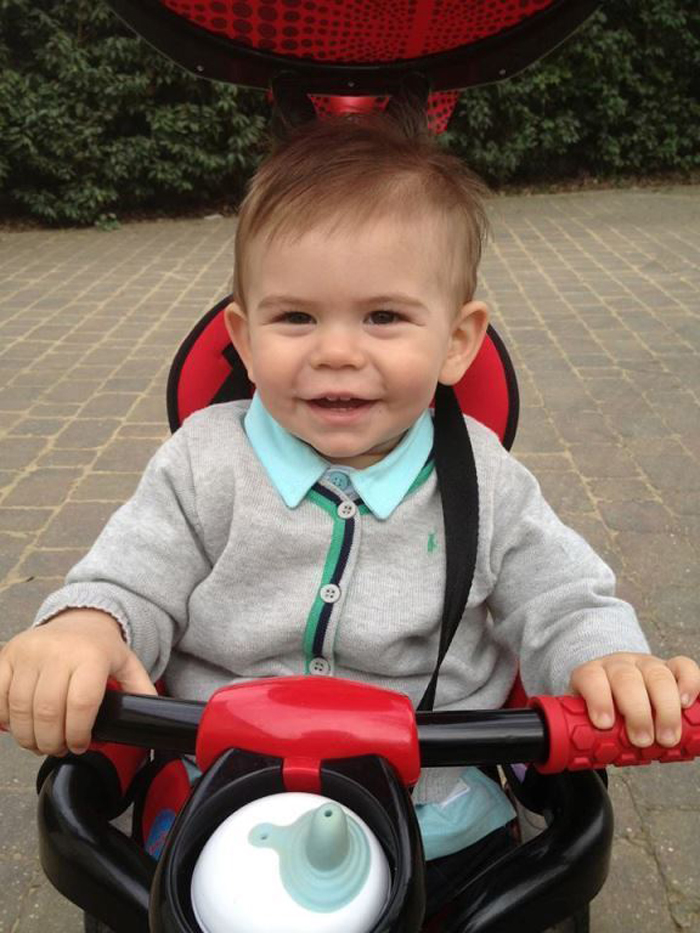 Uradite fotografiju sa blicem. Ako primetite nešto slično kao na ovim slikama, odvedite dete kod lekara.
Ako je jedna zenica bela, a druga crvena.

Ako je jedna zenica crvena, a druga crna.

Ako su oči neočekivano kose.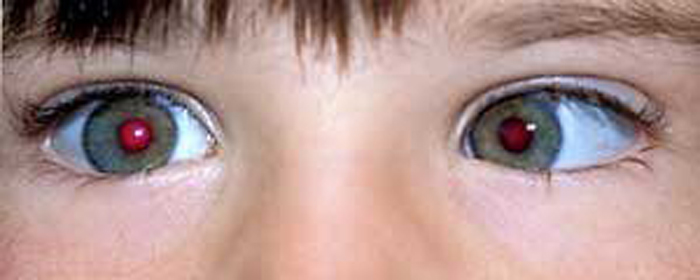 Ako je dužica oko zenice, druge boje.

Ako je oko crveno i otečeno, ali ne postoji nikakva infekcija.

Svako od nas poseduje kameru u svom mobilnom telefonu, uz pomoć koje možemo spasiti život deteta.
Podelite ovaj tekst sa prijateljima, da i oni mogu proveriti svoju decu.
[ratings]