Mnogi od nas, veći deo  vremena, provodimo sedeći, zbog posla kojim se bavimo. Nije to naša krivica, jednostavno takav je savremeni svet.
Bez fizičke aktivnosti naše telo postaje manje pokretno i počinje polako akumulirati suvišnu masnoću. Sve to vuče za sobom ozbiljne zdravstvene probleme, i zato se treba potruditi, odvajati vreme barem za lagane vežbe.
Danas vam predstavljamo jednostavnu vežbu, koju predlaže Tamayo – japanski stručnjak za mršavljenje. Ovo je vežba istezanja, koja pomaže da se aktiviraju mišići abdomena i leđa, koje zatezanjem  i ojačavamo. Pored toga, ova vežba aktivno deluje i na unutrašnju stranu butina. Vežba je zaista čudesna.
U nastavku će biti video u kojem Tamayo detaljno prikazuje izvođenje vežbe, a do tada, hajde da analiziramo tehniku.
Dakle, početni položaj.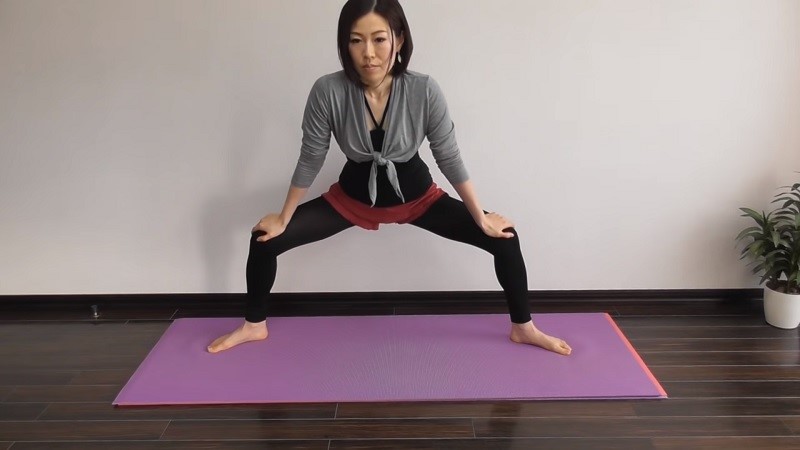 Stojimo široko raširenih nogu, stopalima ka spolja. Nožni prsti i kolena su okrenuti u istom smeru. Noge savijte u kolenima. Za održavanje ravnoteže, stavite ruke na njih. Sada započnite izvođenje vežbe.
Prvo se nagnite napred, okrećući desno rame ulevo i unutra, pri čemu levo rame ide unazad.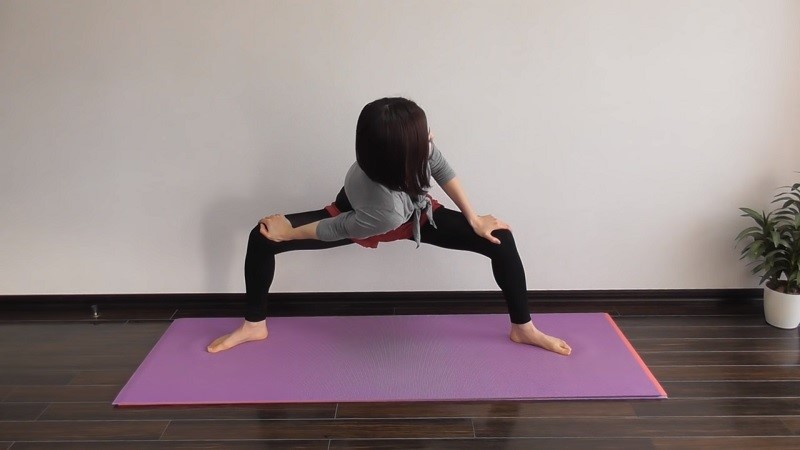 Treba da osetite kako se istežu mišići butina, struka i leđa.Zadržite se u ovom položaju 3 sekunde pa se vratite u početni položaj. Ponovite isto to  i u drugom smeru.
Pokrete treba raditi polako i pažljivo, sve vreme osećajući napetost mišića.Vežbu radite 2 puta dnevno po 10 ponavljanja.
Nakon 2-3 nedelje redovnog vežbanja, primetićete da šlauf sa struka polako nestaje, a  već nakon par dana – osetićete kako leđa i krsta postaju bolje pokretljiva i bol nestaje. Za sve one koji mnogo sede – ova vežba je zaista nezamenjiva.
A evo i video, u kojem možete pogledati, kako se pravilno izvodi  ova vežba.