Postoje u našem telu organ, o kojem se veoma malo priča, ali koji sa pravom možemo zvati "tačkom sreće". I nije ga potrebno dugo tražiti. To je grudna žlezda (timus).
Smeštena je u gornjem delu grudnog koša. Jednostavno ju je pronaći: treba samo staviti dva sastavljena prsta na jamu na prednjem donjem delu vrata, neposredno iznad grudne kosti. To će i biti približno mesto timusa.
Timus  nazivaju i "tačkom sreće". Ova žlezda pomaže u neutralisanju negativne energije, jačanju imunog sistema i celokupnog zdravlja.
Kako aktivirati "tačku sreće"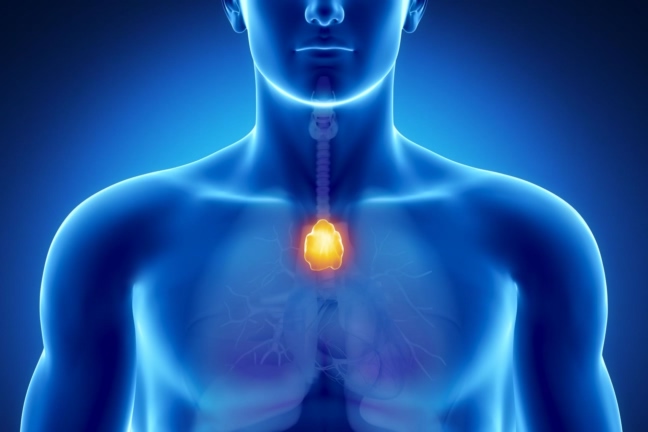 Blago lupkanje, maženje, masaža ove tačke su veoma su efikasne metode koje pomažu podizanju vaše energetske vibracije na viši nivo.
Ova žlezda održava energiju našeg tela. Zato, kada se u našem energetskom sistemu dešava disbalans, baš ta žlezda može da pomogne. Ona je most između mozga i tela. Za vreme stresa žlezda se smanjuje, što dovodi do smanjivanja životne energije.
Stimulisati grudnu žlezdu (timus) možete i pesnicom – kao Tarzan (samo blago lupkati, ne udarati se u grudi).
Možete je lupkati ili maziti prstima, masirati. Radite to u trajanju od približno 20-30 sekundi i pri tome duboko dišite.
Naravno, možete izgovarati i neku pozitivnu afirmaciju u tom trenutku.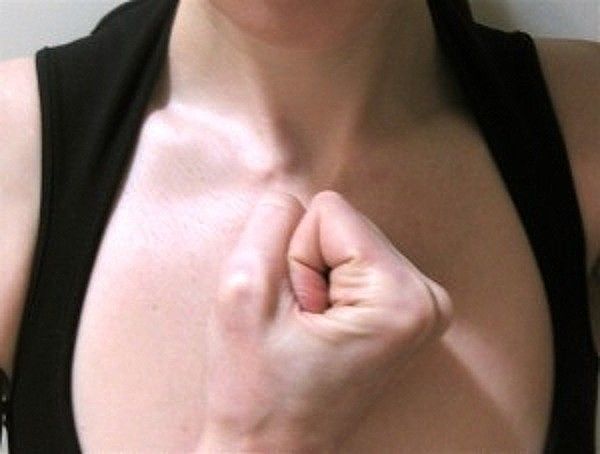 Saznaćete kada se vaša "tačka sreće » aktivirala « – imaćete osećaj da vam prolaze žmarci po telu, i imaćete osećaj radosti i sreće.
Može proći određeno vreme dok ne osetite nešto. Radite ovakvu vežbu svaki dan i sigurno ćete doživeti njenu efikasnost.
Ako imate česte napade panike, anksioznosti, stresa – radite to nekoliko puta dnevno i bićete u mogućnosti da povratite svoju životnu ravnotežu.