Jednom prilikom, guru je upitao svoje učenike:
— Zašto ljudi viču kad se svađaju?
— Zato što gube strpljenje, — pretpostavio je jedan.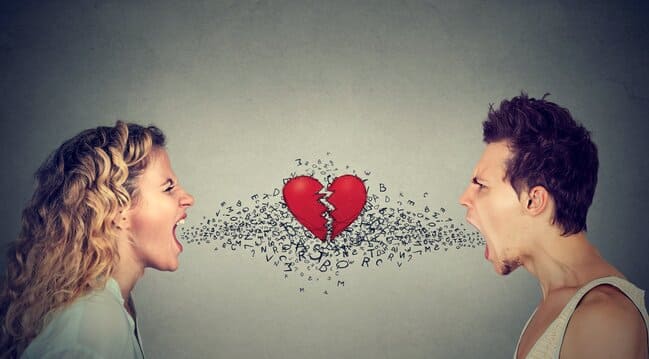 — Ali zašto viču kad je druga osoba pored njih? Zašto se podiže ton u nesuglasicama? — upitao je guru. — Zar ne mogu razgovarati tiho? Zašto viču kad su ljuti?
Učenici su nudili svoje odgovore, ali nijedan nije zadovoljio gurua. Naposletku je objasnio:
— Kad ljudi nisu zadovoljni jedni drugima i svađaju se, njihova srca se udaljavaju. Da bi premostili tu udaljenost i čuli jedni druge, moraju viču. Što su više ljuti, to glasnije viču.
A šta se dešava kad se zaljube?
Oni ne viču, naprotiv, govore tiho. Jer su njihova srca vrlo blizu, a udaljenost među njima je veoma mala. A kad se još više zaljube, šta se dešava? — nastavio je guru. — Ne govore, samo šapuću jedno drugom i postaju još bliži u svojoj ljubavi.
Na kraju, čak ni šaputanje im nije potrebno. Samo gledaju jedno drugo i sve razumeju bez reči. To se dešava kad su blizu dva zaljubljena čoveka.
Dakle, kad se svađate, ne dopustite svojim srcima da se udalje jedno od drugog, ne izgovarajte reči koje će još više povećati udaljenost među vama. Jer može doći dan kada udaljenost postane tako velika da više nikad neće biti puta nazad.