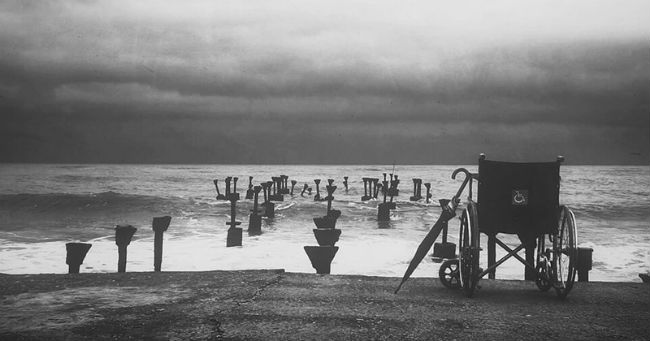 Zašto ljudi s teškim unutrašnjim konfliktom boluju i umiru? Otkriće koje potvrđuje i sam život.
Dr Bernard Lown, pregledao je jednog svoga pacijenta. Postavljao je pitanja, na koja je pacijent nerado odgovarao. A pacijentova supruga stalno je išla da puši – tada su mnogi pušili.
Doktor je prigovorio supruzi; kako možete toliko pušiti, a još imate muža sa srčanom bolešću? Kakva loša navika! Žena se rasplakala i povikala: "Kakve veze ima moje pušenje! Nije stvar u tome! Džon vam sve laže i ne govori glavno – razboleo se jer ga majka stalno proklinje, uznemirava, prekoreva … Poziva ga i vređa ga. "A Džon ne može ništa, jer je to njegova majka!"
Zašto ljudi s teškim unutrašnjim konfliktom boluju i umiru
Ovaj razgovor je ostavio snažan utisak na doktora. I počeo je da posmatra pacijente. I bio je šokiran: jednom starcu je njegov zet izmamio imovinu, biznis je prepisao na sebe i starac se već bojao da hoda po sobi – zet je vikao na njega, i udarao nogama … I ovaj siroti starac pretvorio se u invalida. Drugi pacijent se oporavljao nakon velike operacije – a majka ga je zvala i proklinjala zbog novca. Pacijent je umro. Bila je masa takvih slučajeva.
Lown je rekao: "Svi moji pacijenti su žrtve emocionalnih konflikata sa bliskim ljudima." Konflikti iz kojih je nemoguće naći izlaz: morate komunicirati. Morate podići telefon, razgovarati, živeti zajedno, posećivati, suzbijati svoje prirodne emocije; jer treba biti dobar. Dobar svekar, dobar sin, dobra žena … Tako treba!
Poznati kardiohirurg napisao je da su operacija i lečenje ispravni. Daju rezultat. Ali uzrok bolesti ili traume je upravo u konfliktu, u stalnom neprijateljskom stavu prema čoveku. I što je blagorodniji i smireniji čovek, to su posledice takvog konflikta teže. Jer od spoljašnjeg, on postaje unutrašnji. I negativni čovek se naseljava u podsvest; veoma je teško "proterati" ga odatle; sve sile organizma idu na ovu unutrašnju borbu u kojoj nema pobednika – jer se bore delovi jedne ličnosti!
Stoga ljudi s teškim unutrašnjim konfliktom boluju i umiru. I umesto da priznaju konflikt, prisiljavaju sebe da "oproste", "razumeju", "ne obraćaju pažnju", tako savetuje okruženje. Dok konflikt ne bude priznat, sve dok se neprijateljstvo i zloba drugog čoveka ne osvesti, bolest će se pogoršavati.
Lown je jednostavno zabranio pacijentima da razgovaraju telefonom – tada nije bilo mobilnih telefona. I dozvolio je da posećuju pacijente samo oni rođaci sa kojima je pacijent imao dobre odnose. I ljudi su se oporavljali, zahvalili doktoru, a onda su Lown-u dali Nobelovu nagradu – za razrađenu operaciju srca. A trebalo mu je dati još jednu – za ovo otkriće, koje potvrđuje sam život.
Autor: Ana Kirjanova
Prevod: Femina