Andrej Kurpatov je lekar-psihoterapeut, izuzetan specijalista sa velikim autoritetom. Njegove knjige su veoma zanimljive, napisane razumljivim jezikom, pune su ironije i zaista pomažu da se živi!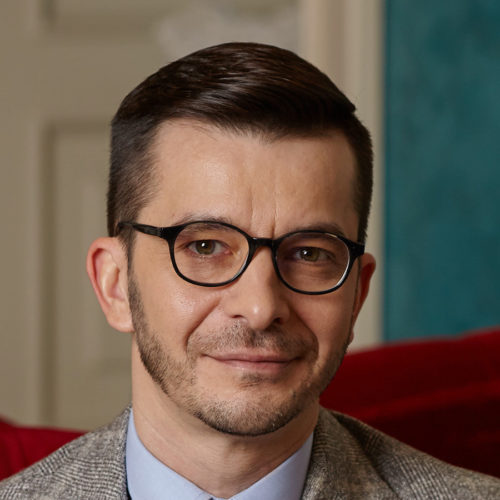 Ne gubite vreme i energiju na one, koji su ravnodušni prema vama ~ saveti doktora Andreja Kurpatova
1. Nikada ne prebacujte na tuđa leđa odgovornost za ono što se dešava u vašem životu. Shvatam da je to veliko iskušenje, ali smilujte se na sebe. Samo u trenutku kada iznutra prihvatite tu odluku: "Ja sam autor svojih neuspeha i kreator svojih uspeha", stičete snagu.
​2. Prihvatite činjenicu da se prošlost ne može promeniti, završila se. Pod našu vlast je samo naša budućnosti, koja direktno zavisi od toga šta sada radimo, u svakom datom trenutku, konkretnom minutu.​Ne očekujte da će vam se budućnost osmehnuti, radite tako da ona ne može da se ne osmehne.
3. Oslobodite se iluzije da možete da menjate druge ljude. Podsvesno, svi mi patimo od ove naivne zablude, i kao rezultat toga patimo u pravom smislu te reči. Ljude samo menjaju okolnosti, sve ostalo je samo obmana percepcije. Dopustite im da budu različiti, i u jednom trenutku čak ćete početi da uživate zbog toga.
4. Ovo je tužna vest, ali ne može se ništa povodom toga: mi smo potrebni drugim jaki. Slabi, umorni, onim koji pate, nesrećni – nikome nismo potrebni. Ako se pretvaraju da stvari stoje drugačije, onda vas jednostavno vode u zabludu. Ne dajte se! Složite se sa apsolutnošću ovog pravila, udahnite, protresite se, i shvatićete da se nervirate ni zbog čega.
5. Sva naša dejstva imaju određene posledice. I u suštini mi ne biramo to šta ćemo raditi, već to što će biti rezultat našeg delovanja. Zato, pre nego što uradite neku glupost, dobro razmislite o njenim posledicama, i tada će gluposti u vašem životu biti mnogo manje.
6. Svaki normalan čovek želi bezbednu penziju, pri tom, što prije to bolje, a poželjno je baš sada, odmah. To je himera. Ne zato što bezbedna penzija nije moguća, već zato što čovek treba da radi. Osvestite to i tada će vaš svakodnevni posao početi da vam donosi radost.​
7. Svako od nas će umreti. To je neizbežno i to je medicinska činjenica. Može se zbog toga patiti i mučiti, a može se uložiti napor i ostaviti tu temu jednom za svagda. Ne živite tako, kao da ćete živeti večno. I ne živite tako, kao da ćete umreti sutra. Osmislite oba ova tvrđenja, i naći ćete svoj sopstveni recept srećnog života.
8. Ako se pitate o smislu života, najverovatnije, to je samo depresija. Nije važan konkretan "smisao života", već osećaj da živite smisleno. Radite ono što unutra smatrate da je važno. Ne zaboravite da sebi govorite o tome. I ne jurite za uspehom. Ako samo radite ono što osećate da je važno, uspeh će juriti vas.
9. Ne gubite vreme i energiju na one, koji su ravnodušni prema vama, ili još gore od toga – na one koji vas ne vole. U ovom svetu postoji veliki broj ljudi sa kojima se može proživeti život u radosti. Samo ne treba biti zatvoren i podozriv. Verujte, bivajući otvoreni i dobri, ništa ne gubite.