Paprike, paprike, paprike! Avgust, a iz otovorenih prozora širi se miris pečenih paprika, miris koji je govorio o kraju leta, ali i o porodici. O tome da je ima. Da svi sedimo zajedno za stolom. I da ćemo za koji dan praviti ajvar.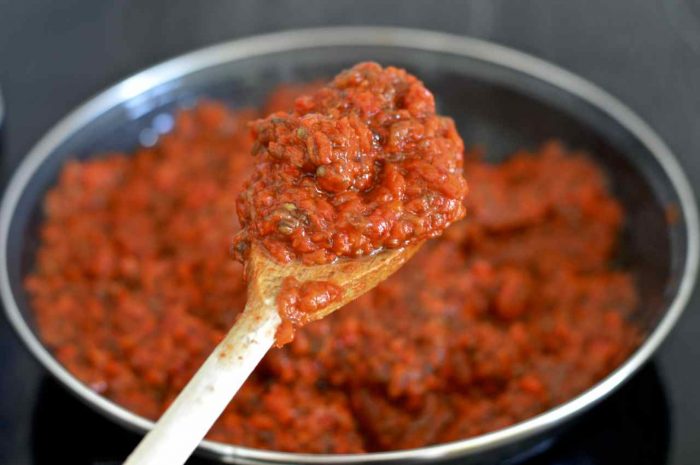 Ajvar, to vam je srpski kavijar, zlato za zimu koja dolazi, ali to je takođe priča o zajedništvu, o smederevcu iznesenom iz podruma i stavljenom na sred dvorišta, to vam je priča o hoklicama i komšiluku, o mobi ispod starog oraha, to vam je priča o sličnosti naših života okupljenih oko velike ploče i čunka koji purnja na plus dvadeset pet, šaljući prijateljske dimne signale susednom dvorištu.
To je naše detinjstvo, tata koji održava vatru, mama koja sedi na hoklici i znalački prevrće paprike, komšije koji rezervišu svoje dane za paprike, a u međuvremenu stavljaju džezvice na smederevac i kuvaju kafu, to je crvena vangla na bele tufne, spuštena među maslačke, spokojno čekajući da se unutra ubaci vruće crveno "meso" naše zime.
I, deca koja sa najlon kesama, nestrpljivo cupkaju da se paprike potpare i da počnu da ih ljušte. I jedna činija sa vodom, da odlepi kožuricu sa ulepljenih dlanova, i oprane tegle koje su gore, u kuhinji, u šporetu, na lakom zagrevanju, i neotpakovan celofan, i ulje i gumice. I ćebe, spremno da, posle, zagrli sve te tegle koje će, kad se odmore, biti odnesene u podrum i poslagane na policu, da čekaju onaj trenutak kad mama kaže – "sad može".
I mašina za mlevenje mesa, i deca koja se prepiru oko toga ko će da melje paprike, i mama koja, posle, u pozajmljenoj ogromnoj šerpi, do uveče, lagano krčka ajvar mešajući ga gigantskom varjačom.
I posle nam svima, do sutra, ruke mirišu na paprike i dim. I miris vinobrana, i sreća što je jedan veliki ogromni posao završen. Jer, posle dolazi sok od paradajza, pa stavljanje povrća u turšiju, a onda, u novembru – zna se – kupus i veliko drveno bure.
To nas je napravilo. Ta zimnica. Taj ajvar. To što smo sedeli zajedno dok smo pekli i ljuštili paprike, i to što smo sedeli zajedno dok smo mazali ajvar na hleb i puter. I što su deca imala crvene brkove, i što smo voleli da poslužimo goste našim porodičnim zlatom.
Te paprike, ti džakovi, te tegle, to smo mi.
Tako da ajvar, ne može niko da nam uzme, niti iko može da nam ga ukrade. Manji je problem što su ga, kako čujem, zaštitili Slovenci, mnogo je tužnije što ga danas sve ređe pravimo, što naručujemo da nam ga drugi prave.
I nije to samo zato što nemamo vremena – nego izgleda da više nema onog dvorišta, ni smederevca, ni onakvog komšiluka, pa čak ni onolike slatkorane porodice koja je jedva uspevala da prezimi sa tridesetak tegli?
Zato, u ime starih dobrih vremena, odoh sada da kupim džakčić paprika: ispeći ću ih na plotni, oljuštiti i iseckati, i pokušaću da napravim moj prvi pindžur.
A što se nege ruku tiče, ništa se ne sekiram. Imam sve što mi treba u torbici.