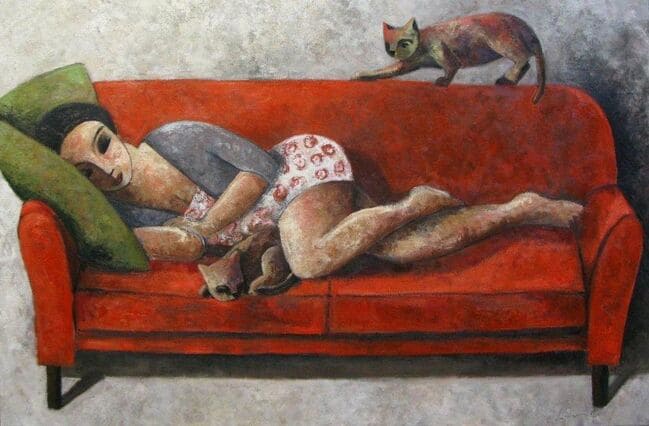 Ima tih žena koje spavaju same, ali se ne bude usamljene; žena koje same plaćaju svoje račune i nikom ne podnose račun. Ima tih nežnih duša krhkog tela i lavljeg srca.
Kažu im da su jake, a one znaju koliko su slabe. Slabe da bi vukle okove koje mnogi zovu lažnim imenima. Ima tih žena koje su samo žene i to im je dosta.
I ne, nisu vam one od onih što ne vole muškarce. One ih poštuju i vole.
I baš zato ne pristaju da budu sa nekim po svaku cenu, jer one znaju da sve čemu se odredi cena može i da se kupi ili proda. A one to ne rade. Ne prave pijacu. Ne sa ljubavlju.
Nju će darovati onom koga mogu da vole, onom ko će njih moći da voli, a da niko u tom odnosu ne oseća da je vezan. Oni neće biti u vezi, neće biti vezani.
Biće zajedno. Biće dvoje, a jedno. Zajedno.
"Rekla mi je volim te"
Brankica Damjanović