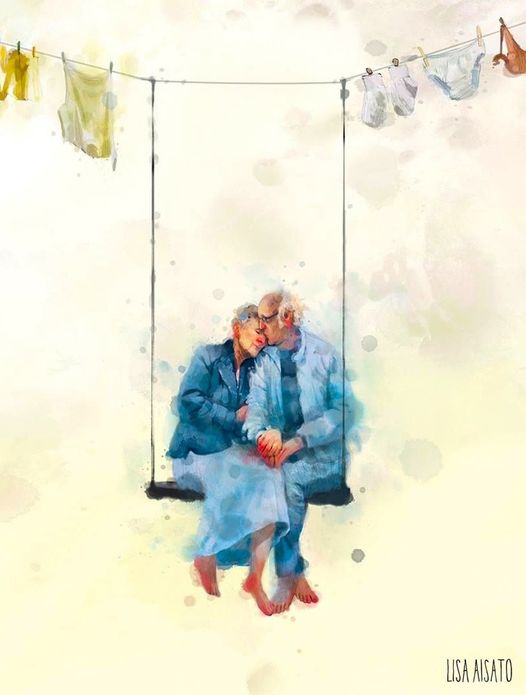 Doživotna posvećenost nije ono što svi misle da jeste. Nije to buđenje rano svako jutro da biste napravili doručak i jeli zajedno. Nije maženje u krevetu zajedno dok oboje mirno ne zaspite. Nije čist dom i domaći obrok svaki dan.
To je kada imate nekog ko redovno krade pokrivač ili čak hrče kao motorna pila. Ponekad se lupa vratima i padne nekoliko teških reči i svađa, a posle ceremonija ćutanja dok vam srce ne zaceli. Onda… Oproštaj!
To je vraćanje kući istoj osobi svaki dan, onoj za koju znaš da te voli i brine o tebi, takvog kakav jesi. To je glasni smeh kada slučajno uradiš nešto glupo i prljavi veš i nenamješteni krevet bez upiranja prstom.
To je međusobno pomaganje u kućnim poslovima i olakšavanje onda kada postane teško. Ponekad progutamo dosadne fraze umesto da ih izgovorimo naglas. To je kada jedete najjeftiniji i najlakši obrok koji možete napraviti i sedite zajedno u 22h i jedete, prepričavajući ludila tog dana.
To je kada doživite emocionalni slom i imate nekog da vas zagrli i drži za ruku i kaže vam da će sve biti u redu, a vi mu verujete.
Radi se o tome da još uvek volite nekoga iako vas ponekad učini apsolutno ludim, ljutim i povredi vaša osećanja. Volite nekoga ko vas voli i debelog i mršavog, srećnog i mrzovoljnog, mladog i starog.
Život sa voljenom osobom nije savršen, i ponekad je teško, ali je neverovatno, utešno i to je jedna od najboljih stvari koje ćete ikada doživeti.