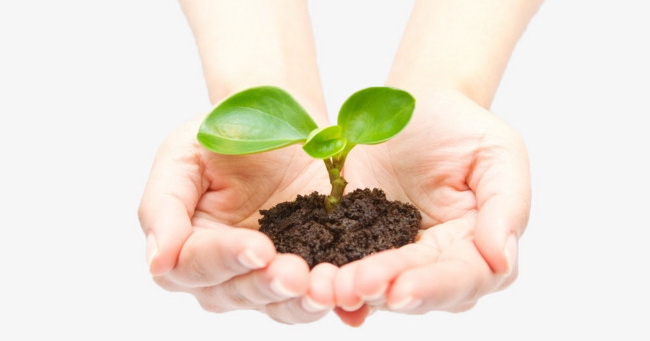 " Čuvajte seme, jer ga neće biti! "- rečenica koja poslednjih deset godina nenadano uskače tokom razgovora sa starijim ljudima, veštim i iskusnim poljoprivrednicima. Čuvajte seme, ha, meni je ovo bilo smešno. Kako može seme da nestane? Nisam se ni pitala. Zvučalo je svaki put kao potpuna glupost.
U mojoj glavi semena će biti uvek u izobilju. Na kraju, šta je to moj problem kad se ja poljoprivredom ne bavim? Moje sfere interesovanja su zanimljivije, popularnije, elitnije. Ja sam inženjer, matematičar. Ima ko o tome da se brine. Ja sam u stvari – glupa. Mnogo. Kao i većina ljudi u ovoj jadnoj zemlji.
"Maslovljeva hijerarhija ljudskih potreba se sastoji od pet grupa potreba. Idući od najniže ka najvišoj to su fiziološke potrebe, potrebe za sigurnošću, potrebe za pripadnošću, potrebe za uvažavanjem i potrebe za samoostvarnjem.
Fiziološke potrebe su najosnovnije za svako ljudsko biće – potreba za hranom, vodom, vazduhom, snom i seksom. Osnovna je pretpostavka da prvo ove potrebe moraju biti zadovoljene kako bi se više potrebe iz ove hijerahije uopšte ispoljile." U toku je orezivanje ove hijerahije toping metodom.
Kao što nam drvoredi nestaju pred očima, brutalno iskasapljeni, pod izgovorom da su stabla bolesna (kao da vlada neka epidemija bolesnog drveća) tako se krešu naše osnovne potrebe donešenim zakonima. U korenu. Izgradnja mini hidroelektrana, koje nam reke pakuju u cevi. GMO seme posle kog nikad više naše, domaće, nići neće (niti će ga biti). Ko zna šta sve udišemo?
Ritam života nas ubija, nemamo vremena da se naspavamo. Nakon svega ovoga ne znam kome je do seksa? Seks zapravo jedino i živimo. Tačnije silovanje. Mozak se opire, tiho govori "ne", ali "elita" kaže da ćutimo, da se ne bunimo, da ne možemo ništa da uradimo. Da se opustimo kao prave žrtve silovanja, i da verujemo da će nas manje boleti. Da li će? Kakve su posledice?
Mi smo oduvek zemlja seljaka i poljoprivrednika. Koliko god nam ovo "seljak" uši paralo. Naši osnovni resursi su plodno zemljište, more reka, čist vazduh i obilje šuma i nestvarne prirode. U startu imamo sve potrebno da zadovoljimo osnovne ljudske potrebe, iz kojih bi se ostale razvijale.
Imamo sve, na tako malom prostoru. Kao luksuzan stan spakovan u 25 kvadrata. I sve dok ne shvatimo, da smo svi mi poreklom seljaci, i da je naš brend zdrava hrana i pitka voda, koji treba zajednički da unapređujemo, neće nam biti bolje. To nam je osnova. Pa tek onda dolaze opredeljenja u vidu zanimanja i stila života.
Ako ne odbranimo oranice i reke džaba nam pevači, programeri, influenseri, sportisti. I car ima želudac. Ako ga otrovom napuni, možda car može da se leči u Nemačkoj, ali mi obični smrtnici, uglavnom ne možemo to da priuštimo. I tada naša jedina želja postaje da ozdravimo.
Da zadovoljimo osnovnu ljudsku potrebu. Važan si. Seljak si pre svega. Tvoj brend je proizvodnja zdrave hrane. Sva ostala tvoja interesovanja treba da budu u službi toga. Jer moraš da jedeš i piješ svaki dan. Da dišeš svaki sekund. Misli o tome.