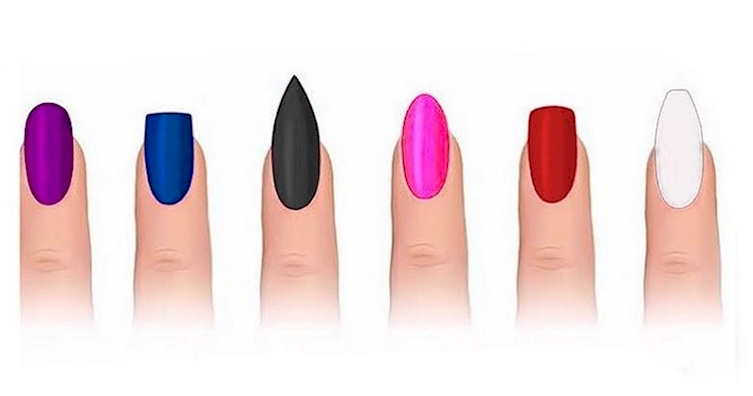 Ukoliko ste ljubitelj tamnih, crnih lakova za nokte vi ste veoma kreativni i razmišljate zvan kalupa i postavljenih okvira. Ovakve osobe imaju pomalo buntovnu narav, ali to su žene i sa mnogo samopouzdanja. Samo odvažne i hrabre žene mogu poneti ove nijanse lakova i ne obraćati pažnju na kritike drugih.
Predhodnih godina su se na rafovima drogerija našle i neonske nijanse lakova, koje su postale hit. Osobe koje preferiraju ovu nijansu smatraju se za veoma energične. One su pune životne snage i poleta i nikad im ništa nije teško. Vole da se druže i uvek naprave odličnu atmosferu u društvu.
Nežnije i pastelne boje su rezervisanje za opuštene i romantične devojke. Bledo ružičaste, kremaste bež, pa čak i varijacija nežno žutih ili koralnih boja pomažu da se opustite i uživate u životu. Osobe sa ovim nijanasama na prstima opuštenije su naravi i nisu previše glasne pa se u njihovom društvu osećate prijatno.
Za veoma impulsivne se smatraju devojke koje vole narandžaste nijanse lakova za nokte. Ove osobe su odvažne i pune strpljenja. Uvek su spremne za akciju i uglavnom same rešavaju svoje probleme jer za njih sve su nelagodnosti rešive.
Dame sa bojama crvenog vina na svojim noktima uglavnom se smatraju za seksi osobe. One kao i lak vole da zavode i veoma su senzualne i neodoljive. One kao i boja na njihovim noktima opijaju muški pol i u tome su vešte.
Boja nevinosti i nade, klasična bela opisuje osobu koja odiše maldošću. Bez obzira da li je u pitanju lak na celom noktu ili klasični frenč na vrhu nokta, ove osobe su elegante i uvek u trendu. Ove nijanse odlično stoje ženam svih godišta, jer podmalađuju i čine ih ženstvenom i nežnom.
Kombinacija neutralnih i jarkih boja na vašim noktima vas opisuje kao veoma veselu i razdraganu osobu. Primarna bež nijansa koja je ukrašena jakim metalik ili neonskim nijansama smtaraju se kao uravnotežene osobe. One znaju kada je vreme za ozbiljne stvari, ali umeju i da se opuste kada je to prilika.
Crveno vatrena boja karakteriše osobe koje strastvene i zrače seksipilom. Ova boja opisuje koliko je žena jaka, a za osobe sa ovom nijansom dovoljno je da se pojave i zavode.