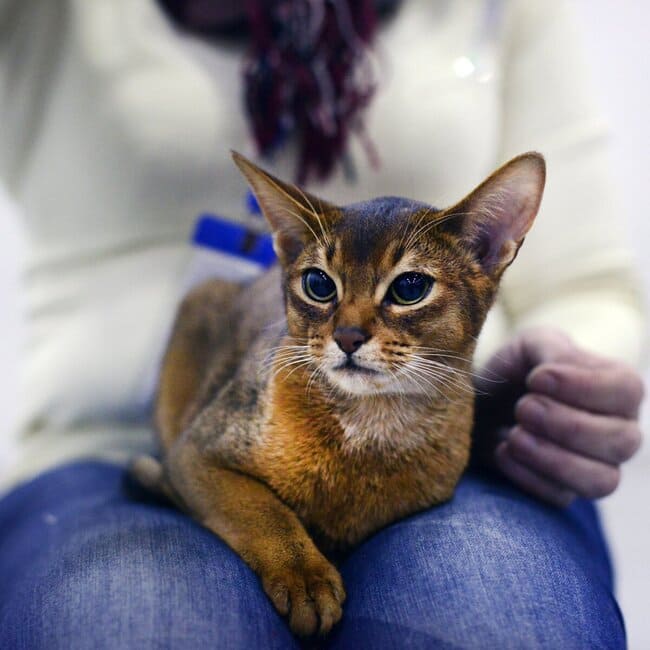 Mnogi misle da su mačke sebične i samožive životinje, a takvima smatraju i njihove vlasnice. Istina je da su žene koje imaju mačke za kućnog ljubimca jako posebne, iako ih mnogi smatraju čudnima.
Mnogi muškarci su takođe ljubitelji mačaka, ali ljubav između mačaka i žena je češća i obostrana – mačke su sklonije (i mužjaci i ženke) da svoje poverenje poklone ženama, a žene češće za svog ljubimca biraju mačke.
Naučnici su proučavali ovu pojavu i uočili neke razloge ove obostrane privrženosti:
Žene imaju prijatniju frekvenciju glasa
Mačke su veoma osetljive na zvuke, veoma su komunikativne i u tome često vrlo glasne i eksprsivne – one reaguju na obraćanje, a žene su sklone da im se obraćaju i da im pričaju. Pri tom, ženski glas je mekši i prijatniji uhu, na šta mačke (kao i deca) lepo reaguju.
Nežan dodir
Ženska ruka je ono što mačke cene (jednako kao i muškarci). Ženski dodir je nežniji i pažljiviji, a mačke vole maženje – ali slabo podnose gnjavažu.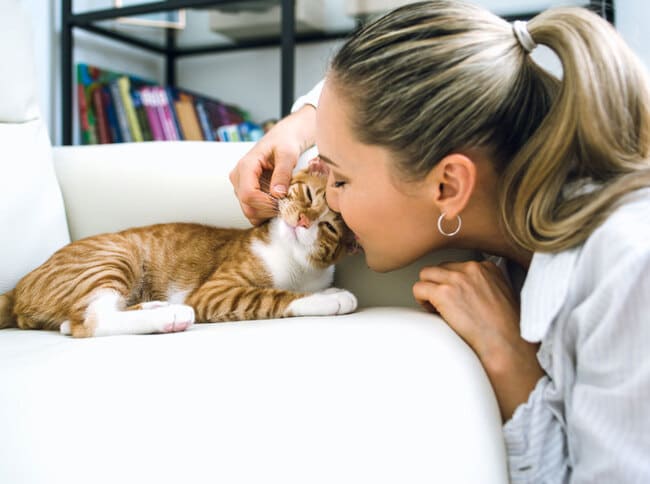 Majčinske sklonosti
Žene su brižnije, jer su genetski predodređene za brigu o mladuncima, a mačke su u odnosu na svoje vlasnike kao mačići u odnosu na mama-mačku.
Zaista nas doživljavaju kao svoje majke! Mi ih hranimo, gladimo (a to je ekvivalent lizanja kod mačaka), obraćamo im se i posmatramo ih nastojeći da razumemo njihove potrebe i ispunimo ih.
Zato usamljene žene često imaju i nekoliko mačaka – time ispunjavaju svoju potrebu za staranjem i brigom o živim bićima i to je sasvim zadovoljavajuća kompenzacija, koliko god ket-lejdi bila karikatura usamljene žene.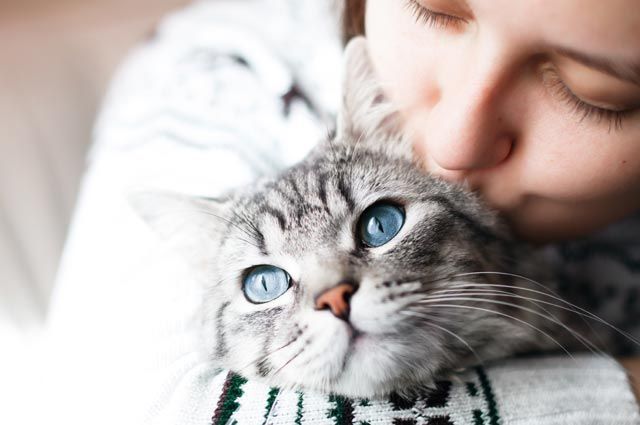 Slične smo po karakteru
Mačke ne slušaju naređenja i teško ih je dresirati, cene svoju slobodu i privatnost i samodovoljne su. Žene se takođe odlikuju ovim osobinama, ma koliko ih prikrivale pitomošću i porodičnim stilom života.
Mačke se odlično staraju o svojim mladuncima, čiste su, spretn, graciozne i – lepe. A to su takođe i komplimenti koji mogu da se iskreno upute gotovo svakoj ženi.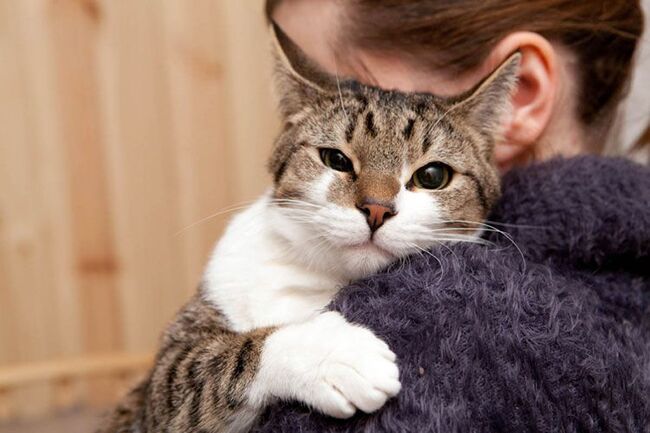 Žene su posvećenije
I to je najvažniji razlog – žene imaju intenzivnu emotivnu interakciju sa svetom oko sebe, gaje duboke odnose privrženosti, dobro zapažaju i empatične su, one poklanjaju pažnju nesebično i ulažu više vremena i energije u razvijanje tih odnosa.
Mačke to prepoznaju i reaguju. One uzvraćaju ljubav koja im se pruža i to će bez oklevanja potvrditi svaka vlasnica mačke.
Čitajte još: Mačka – indikator karme