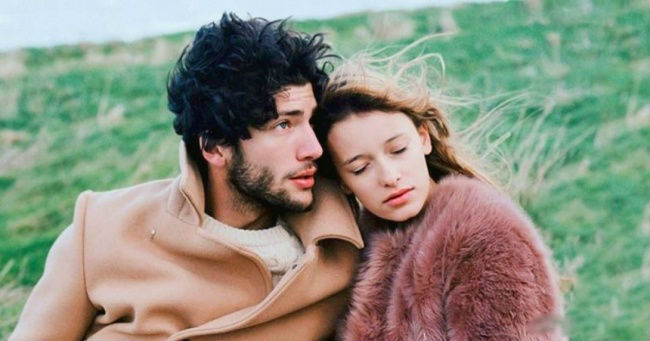 Svi imamo onaj delić duše koji je jednom nekad ostao tamo negde, srastao sa nekim zauvek. I ne mogu tome ništa ni kiše, ni vetrovi, ni godine ni druge sreće, ni tuge. To je naprosto tako. Možda tako i treba biti. Nije čovek pametan.
Svi imamo nekog tamo daleko čija su nam prsa bila gnezdo za vidanje rana i hranjenje gladnih strasti. Nekog ko nije dio naših života, možda to nikad uistinu nije ni bio, ali mi smo osećali da jeste. Mi smo mu se dali. Za nas jeste bio, sve..
Neko kome napamet znamo raspored mladeža i bora po licu. Nekog čiji bi obris usana znali nacrtati žmureći. Čijeg se mirisa sećamo i još je u nozdrvama kao da je juče bilo, a prošle godine, decenije. Neko sa kim nekad, kao sa starim jaranom sa kojim se nismo videli dugo – pričamo u tišini. Na čiju pomisao izraste onaj čudni osmeh na licu, koji se ne može svrstati u neku kategoriju, nedefinisan.
Svi imamo nekog ko je nama bio sreća i nije to bio. Ko smo hteli da nam bude, a nije bilo suđeno. I nema to veze sa onim da je dobro što je tako, što je realnost totalno drugačija i što postoji razlog što to nije bilo "to", nema veze to sa racionalnosti. Zato i jeste tako. Neko zauvek tuđi, a Naš…
Nekog za kim se u priči deci o nekim bivšim ljubavima izmami uzdah paperjaste boje. Iako smo sretni  sa nekim drugim, sa njim imamo dom. On je taj. Ali taj neko tamo… on je bio neko ko smo želeli da bude "taj". I bili spremi na sve, ne znajući da kad je to to onda i ne treba sve, onda ne treba ništa – samo se poklope duše i bude jednostranično srce koje diše.
Nekog čija se slika čuva bez razloga iako u su u glavi čitavi albumi. Neko za čiji osmeh se prodavala duša đavolu. Čiji su dodiri palili kožu kao vatra. Od čijih reči je rasla duša i prelevala se preko ivica. Ko nas je boleo, a da to možda i nije znao, a nije ni trebao znati, a nije ni mogao.
A možda je i znao, kao da je to bitno, ništa to ne menja. Ostaje samo taj neko kog nemamo, a možda nismo nikad ni imali. Ali je nama bio početak i neki kraj, neko ko je razdevičio nevinu dušu i srce i čiji pogledi su zauvek ostali urezani u ćoškovima očiju .
Nekom kom smo pisali pisma, a nikad ih nismo slali. Nekom s kim smo u mislima proživeli jedan čitav život. I sve nam bilo lako. Eto samo onako jer smo mi to hteli.
Svi imamo nekog koga nemamo…  I na to podseti obični jesenji dan, glas prolaznika ili pesma na radiju. Pa zastane misao, zastane vreme. Pa opet nazad, na staro, u svoj život.