Peglanje, šivanje, kuvanje – većina ljudi uči ove veštine kod kuće, a ne u školi. A moguće je i drugačije – recimo kad škola uvrsti domaćinstvo u spisak dodatnih predmeta, kako bi pokazala svojim učenicima – posebno dečacima – značaj rodne ravnopravnosti i pobedila vladajuće stereotipe vezane za obavljanje kućnih poslova.
Španska škola Montekastelo upravo tome uči svoje učenike. Njihov moto je: Ravnopravnost se vidi na delu.
Femina se zainteresovala za ovu inicijativu i odlučila da o tome obavesti što više ljudi, kako bi druge obrazovne institucije i deca mogli da nešto nauče iz ovog iskustva.
Kućni poslovi nisu vezani za pol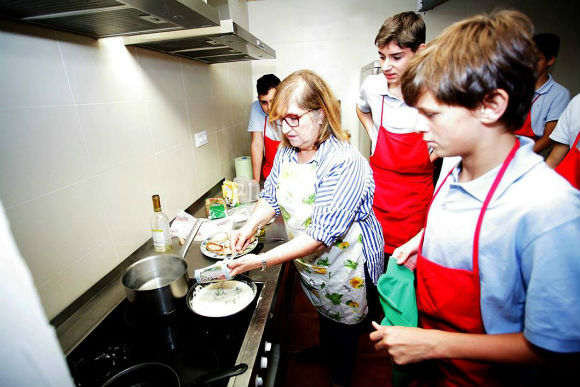 Godine 2018. škola u gradu Vigo objavila je da će u spisak školskih predmeta uključiti domaćinstvo. Na tim časovima, dečaci će učiti da peglaju, šiju, kuvaju i obavljaju druge kućne poslove, kao što su popravke vodovoda i struje, majstorisanje oko zidanja i stolarije.
Nastavnici i roditelji sarađuju i usmeravaju učenike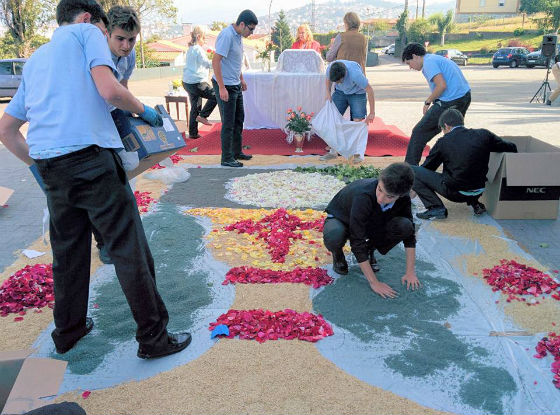 Časove vode nastavnici volonteri, kao i očevi nekih učenika.
"Red u kući je zajednički zadatak"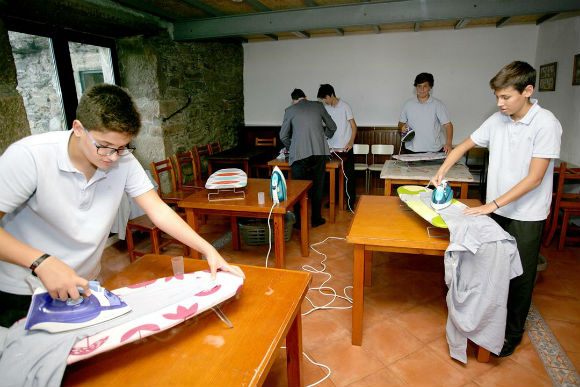 Gabrijel Bravo, koordinator škole, ovako je u intervjuu za novine objasnio uvođenje novog predmeta: "Za naše učenike je korisno da nauče kako da obavljaju ovakve zadatke, da bi se pripremili za budući porodični život.
Time što će od samog početka biti uključeni u kućne poslove, shvatiće da je održavanje reda u kući zajednički zadatak. Spremanje kuće, pranje sudova i peglanje nije samo ženski posao.
To će im pomoći da postanu odgovorniji i nauče kako da se ponašaju u sopstvenoj porodici."
Postizanje rodne ravnopravnosti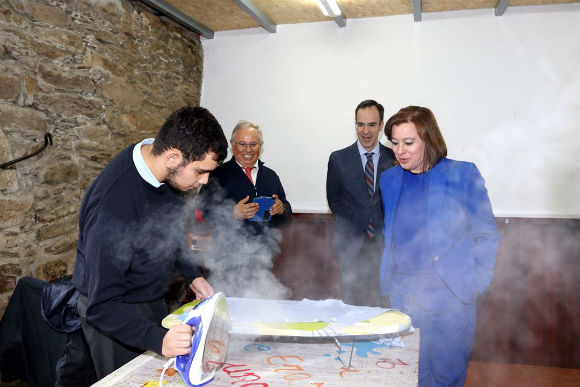 Ova ideja je nastala kada je školska uprava tražila načine da promoviše rodnu ravnopravnost među učenicima. Nakon diskusije, projekat je predstavljen roditeljima i samim učenicima.
Roditelji nisu imali ništa protiv novog predmeta, ali neki učenici su se osećali neprijatno kad su čuli za šivenje i peglanje.
Rušenje stereotipa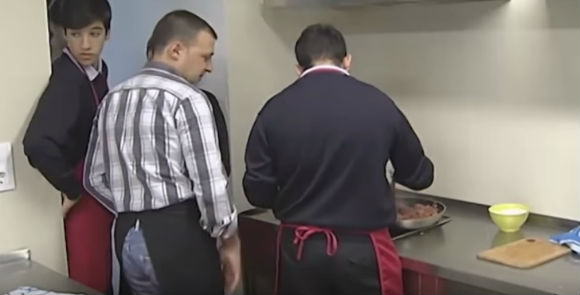 Međutim, kad su počeli da pohađaju nastavu, sve sumnje su nestale. Učenici su uvideli da se sve uči postepeno i da su to vrlo jednostavne stvari, koje mogu da rade i muškarci i žene.
Životne lekcije koje se ne zaboravljaju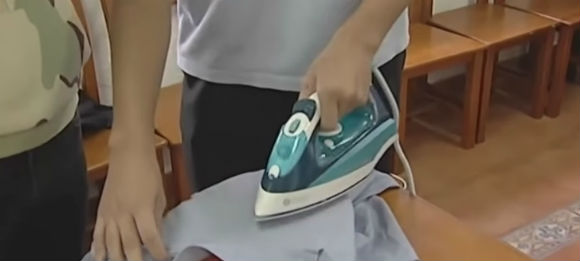 "Neki učenicu su prvi put u rukama držali peglu. Nastava je bila zabavna, ali poučna. Bili smo iznenađeni, a roditelji zadovoljni" – rekao je Bravo u svom intervjuu.
Kakvo je vaše mišljenje o ovoj inicijativi? Možda znate školu u kojoj postoje takvi časovi?