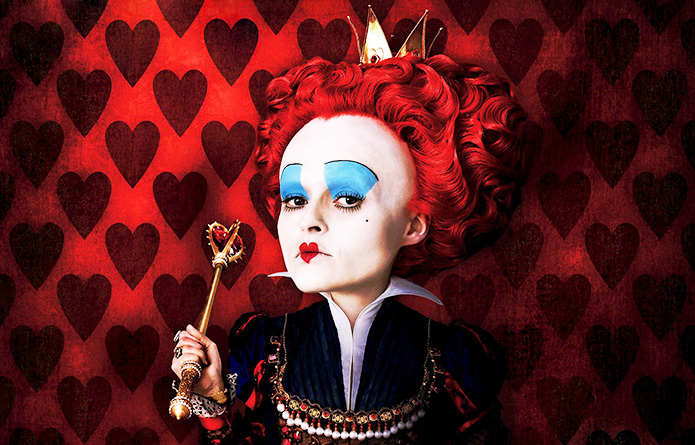 Bajke su priče namenjene deci, ali su popularne i kod odraslih ljudi koji u mislima vole odlutati u detinjstvo i svet pun čudnih bića.
Knjiga "Alisa u zemlji čuda" je idealna za sve one koji su izgubljeni u prošlosti i budućnosti, nesvesni trenutka u kojem žive i prilike koju imaju.
Pročitajte nekoliko mudrih citata koje ćete kao odrasli shvatiti na sasvim drugačiji način:
♣ – Razmišljaj o smislu, a reči će doći same.​
♣ – Sutra nikada nije danas! Da li je moguće probuditi se ujutru i reći: – Pa, sad je konačno sutra?
♣ – Možete li mi reći, molim vas, kuda da idem odavde?
– A gde želiš stići – reče Mačak.
– Nije me briga… – reče Alisa.
– Onda nije bitno kuda ideš, – primetio je Mačak.
– … samo da stignem bilo gde – objasni Alisa.
– Bilo gde ćeš sigurno stići – reče Mačak. – Samo treba da ideš dovoljno dugo.
♣ – Ne može se verovati u nemoguće!
– Samo imaš malo iskustva – reče Kraljica. – U tvojim godinama, svaki dan sam pola sata odvajala za to! U nekim danima uspevala sam da poverujem u desetak nemogućnosti pre doručka!

♣ Češirski mačak: Ozbiljan stav prema bilo čemu na ovom svetu je fatalna greška.
Alisa: Da li je život ozbiljan?
Češirski mačak: Oh da, život je ozbiljan! Ali ne stvarno…
♣ – Ako je sve na svetu besmisleno – reče Alisa, – šta sprečava da se izmisli bilo kakav smisao?
♣ – Pogledaj put! – Koga vidiš tamo?
– Nikoga – reče Alisa.
– Kad bih imao takav vid! – primijetio je Kralj sa zavišću. – Videti nikoga! Da, još i na takvoj udaljenosti!
♣ Ako se svaki čovek bavi svojim poslom, Zemlja bi se okretala brže
♣ – A gde mogu da nađem nekoga normalnog?
– Nigde – odgovorio je Mačak, – ne postoje normalni. Jer, svi su tako različiti i neslični. A to je, po mom mišljenju, normalno.
♣ Sneg, verovatno, veoma voli drveće i polja, pošto ih tako nežno ljubi.
♣ – Kako te razumeti?
– Nije neophodno da me razumeš. Neophodno je voleti i hraniti na vreme
♣ Najbolji način da objasnite je da to uradite sami
♣ ​– Vidite … vidite, ja … jednostavno ne znam ko sam sada. Ali bar znam ko sam bila kad sam jutros ustala, no čini mi se da sam se otada već nekoliko puta promenila.
♣ – Sa zadovoljstvom ću vam reći sve što mi se desilo danas od jutros – rekla je nesigurno Alisa. – A o juče neću pričati, jer sam tada bila potpuno druga.
♣ Sve što je rečeno tri puta postaje istina.
♣ Jedan od najozbiljnijih gubitaka je gubitak glave!
♣ – A kakvi su to zvuci tamo? – pitala je Alisa, klimajući glavom na osamljeni grm neke lepe vegetacije.
– A to su čudesa, – ravnodušno objasni Češirski mačak
– A šta oni rade tamo? – zainteresovala se devojka.
– Kako se i očekivalo, – zevnu Mačak. – Dešavaju se.
♣ – Šta hoćeš?
– Želim da ubijem vreme.
– Vreme ne voli, kada ga ubijaju.
♣ Niko nije ništa, nikada, postigao sa suzama.
♣ – Ne budi tužna, – reče Alisa, – pre ili kasnije sve će postati jasno, sve će doći na svoje mesto i biti ugrađeno u jednu lepu šemu kao što je čipka. Postaće jasno zašto je sve bilo potrebno, jer će sve biti u redu