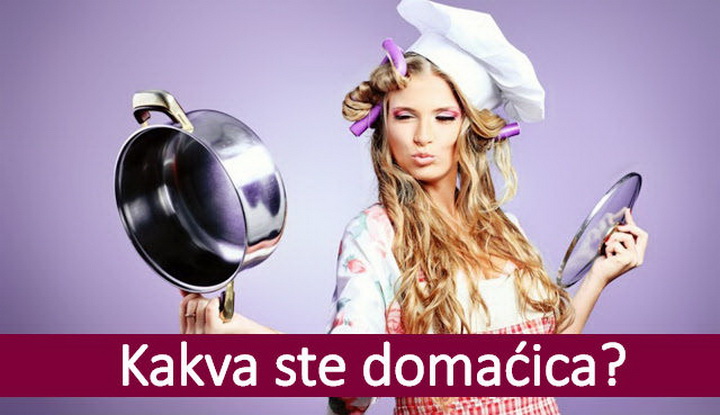 Postoji stereotip da svaka žena mora da bude dobra domaćica.
Da li se s tim slažemo ili ne, ali istina je da je u životu savremene žene mnogo više interesovanja i briga, a ne samo spremanje kuće. Ispostavilo se da zvezde takođe utiču na predispozicije žene da li će biti domaćica ili ne.
Saznajte koji znaci zodijaka vide smisao u sređivanju kuće, a koji preferiraju kreativni nered:
Ovan: Predstavnicima ovog znaka najčešće uopšte nije stalo do reda u kući. Oni mogu da naprave generalno spremanje ili da spreme nešto nezamislivo, ali iskrenu želju i radost to kod njih neće izazvati.
Bik: Evo kome je važno da u kući uvek bude čisto i spremljeno. Samo postoji jedan mali detalj… Da čisti i sprema ne treba Bik, već neko drugi. Takva žena će uvek naći kome da prepusti gomilu ovakvog posla, a ona će sve to konrolisati.
Blizanci: Predstavnice ovog znaka mogu da budu odlične domaćice, kada znaju da je to nekome potrebno. Da, njih pospremanje kuće ne motiviše preterano za njih same, ali zato za voljenog vrlo lako!
Rak: Ove žene pospreme kuću brzo i lako. Njima uopšte nije teško da svakog dana odvoje vreme za to. Ako voliš red, onda radi! To je njihova deviza.
Lav: Predstavnicama ovog znaka, kao i Bikovima, je mnogo lakše da ovaj posao prepuste nekom drugom. Ipak Lavovi se očajnički trude da uspostave red, čak i da skuvaju, ako ih život na to natera. Istina, nered stvore mnogo brže.
Devica: Pred vama je savršena domaćica! Predstavnice ovog znaka najviše cene red i disciplinu. Kod njih uvek sve ide po planu, a ako nešto krene naopako, raspoloženje Device se istog časa kvari. Ona u kući može da stvori prijatnu atmosferu i red, ali ako neko to odmah isprlja, teško njemu!
Vaga: Dobre domaćice, koje stignu i da pospreme kuću i da idu na posao. Vage imaju sposobnost da stignu uvek i sve, jer uvek računaju na sebe, a ne na druge.
Škorpija: Ako žena počne generalno spremanje, onda lako može doći i do renoviranja kuće! Ili do promene rasporeda nameštaja. Predstavnice ovog znaka su prave revolucionarke u sferi domaćinstva.
Strelac: Evo ko voli stvaralački nered! Da, Strelčevi ne samo što ne vole spremanje, oni namerno ignorišu potpunu čistoću. Za njih je pravo mesto da se stvari ostave tamo gde se njima ovog časa prohte.
Jarac: Predstavnice ovog znaka uvek biraju jedan dan u nedelji koji posvete spremanju. Ne generalnom, ali zaista kvalitetnom! To im omogućava da su uvek u čistom i prijatnom.
Vodolija: Predstavnice ovog znaka ne podnose nered! Nered ih iritira. Jedino je nevolja u tome, što je za Vodolije red samo ono što su one počistile. Pomoć je dobrodošla, ali ih ne zadovoljava preterano! Uostalom, ako se sve radi po naređenju Vodolije, onda će svi biti zadovoljni.
Ribe: Neka su ovo i umetničke duše, svejedno red vole više od nereda. Jer imaju ga i u mislima. Nekoliko puta nedeljno Ribe su spremne da počiste kuću, vodeći računa da sve bude na svom mestu, čak ne zaboravljajući ni na ukusnu večeru za celu porodicu!