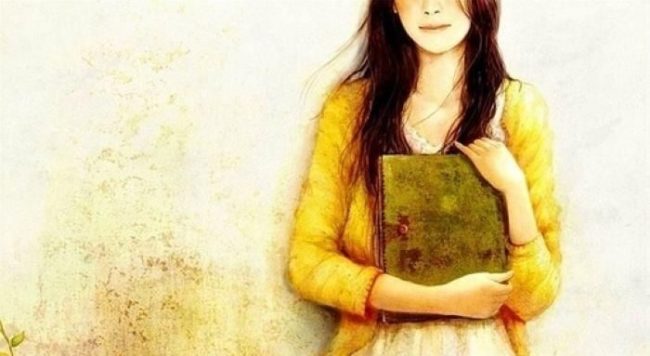 Muž i žena odu na odmor na jezero poznato kao meka i raj za ribolovce. Muž obožava da u ribolov izadje u cik zore, a njegova žena obožava da u miru čita knjige.
Jednog jutra, muž se posle nekoliko sati ribolova vratio i odlučio da malo dremne, a supruga je tada rešila da se sama izveze malo čamcem na jezero.Upalila motor i izveze čamac na jedno usamljeno mesto, baci sidro, izvadi knjigu i nastavi da uživa u tišini i da čita svoju knjigu.
Uskoro naiđe ribolovni inspektor u svom čamcu, pristane uz njen čamac i reče:
– Dobro jutro gospođo. Šta to radite?
– Čitam knjigu, odgovori ona.
– Nalazite se na delu jezera rezervisanom za sportski ribolov.
– Žao mi je gospodine, ali ja ne pecam. Ja samo sedim u čamcu i čitam knjigu.
– Da, ali u čamcu imate sav pribor potreban za pecanje i što se mene tiče, mogli bi sa pecanjem otpočeti svakog trenutka. Biću primoran da vas povedem sa sobom do stanice i da protiv vas podnesem prijavu, reče on..
– Ako vi to zaista i uradite onda znajte da ću i ja protiv vas podneti prijavu, ali zbog silovanja, odgovori mu žena.
– Ali, pa ja vas nisam niti dotakao!?, reče inspektor.
– Da, ali vi za to imate sav potreban pribor i što se mene tiče mogli bi sa tim otpočeti svakog trenutka…
– Doviđenja gospođo i uživajte u ovom lepom danu…
Naravoučenije:
Ne ulazi u raspravu sa ženom koja čita. Vrlo je verovatno da ona ume i da misli.
A ako se već raspravljaš sa ženom koja čita i misli, onda bar shvati njenu poruku između redova.