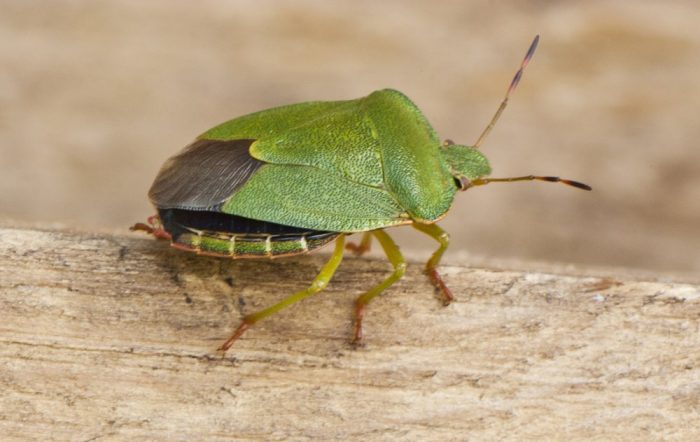 Dosadne zelene smrdibube ne samo da ulaze u stanove tokom hladnih jesenjih dana, već se i hrane velikim brojem gajenih biljaka, naročito povrćem. To su biljni paraziti, hrane se biljnim sokovima voća, povrća, cveća, baštenskog i ukrasnog bilja, zbog čega ih uzgajivači smatraju za štetočine.
Sigurno ste primetili u zadnje vreme i ove godine ih ima mnogo više nego ikada pre. Ove štetočine ulaze u stanove i kancelarije i pritom šire neprijatan miris.
Iako ljudi svašta tvrde, smrdibuba vas ne može ujesti – jer nema zube. Isto važi i za kućne ljubimce. To ipak ne znači da ne može pogano da uštine – a može!
Naročito mogu da imaju problema ljudi osetljivi na hemikalije koje sadrži pljuvačka smrdibuba, od koje "spopadnuto" voće dobija one sitne trule tačkice.
Ono što niste znali jeste da vam mogu sisati krv i to može biti jako bolno. Ukoliko ih pokušate odlepiti od tela onda nastaje jak bol i prerasta u svrab koji može da traje danima.
U Institutu "Tamiš" kažu da je suzbijanje ove štetočine veoma teško, jer za sada u našoj zemlji nema registrovanih preparata.
Ove bube se brzo razmnožavaju, tako da se pazite!