Istraživanja su pokazala da se svaki četvrti brak završi razvodom. Iako sve želimo da živimo srećno do kraja života sa bračnim partnerom, to ponekad nije moguće.
Razvod ne znači i prestanak života. U nekim slučajevima, razvod čak može da donese i dobre stvari. Evo nekoliko razloga zašto je bolje u miru se razići nego ostati u lošem braku.
Imaćete više šansi da upoznate "pravog"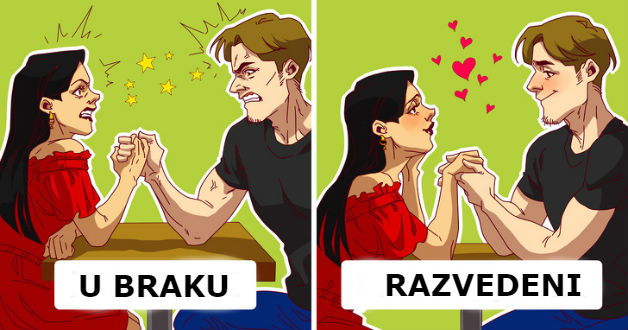 Kada ste u braku, nesvesno izbegavate suprotni pol, a sve iz straha od partnerove ljubomore. Tako propuštate priliku da upoznate mnoge sjajne ljude sa kojima biste mogli da sklopite prijateljstvo.
To nije ni toliko loše, ako živite u srećnom braku, ali ako vasa vaš brak guši, propuštate priliku da upoznate onog "pravog". Nakon neuspelog braka, šanse da nađete "pravog za sebe" se povećavaju.
Svu energiju možete usmeriti na lični rast i razvoj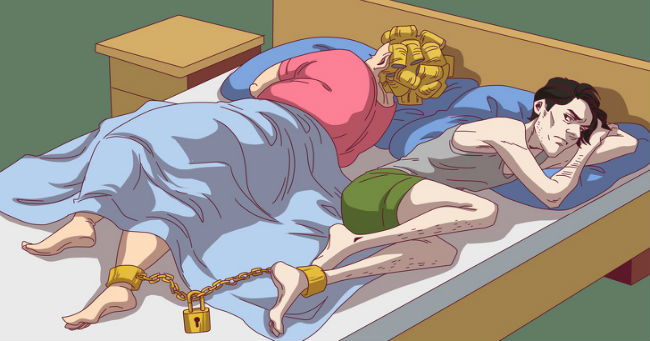 Ako ste vremenom prestali da vodite računa o sebi, odrekli se hobija, to znači da ste igubili sebe. Ako se ne osećate lepo u braku, ako osećate da vas partner ne podržava ili sputava, vreme je da promenite nešto.
Vratite se sebi. Svu energiju možete da ulažete u svoje vlastito zadovoljstvo onaj momenat kada izađete iz lošeg braka.
Bićete srećniji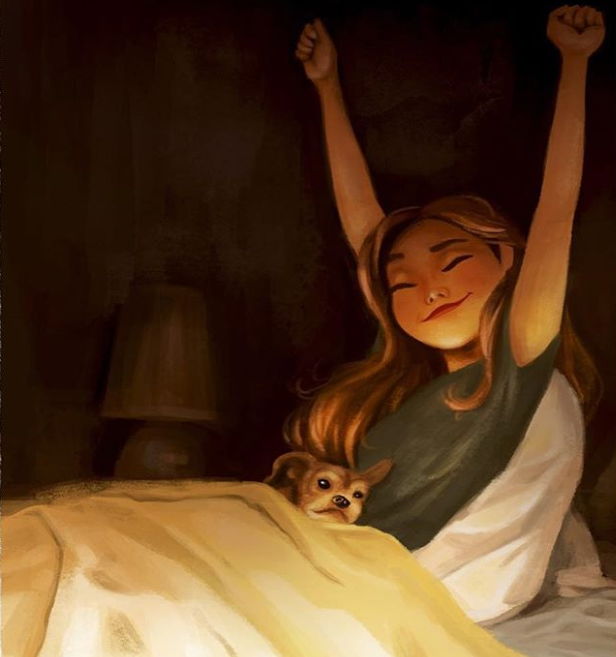 Razvodom ćete izgubiti muža, ali ćete dobiti sreću. Istraživanja su pokazala da su razvedeni ljudi mogo srećniji, nego kada su živeli u lošim brakovima. Možda vam se to sad ne čini tako, ali to je istina. Život je prekratak da biste ga potrošili na osobu koja to ne zaslužuje. I ako vas vaš brak čini nesretnim i neispunjenim, vreme je da mu kažete 'zbogom'.
Naravno, prvo sledi šok, ali nakon toga dolazi novo poglavlje u vašem životu, a ono, kažu stručnjaci, može biti fantastično.
Vaša deca će biti srećnija
Iako mnogi parovi odlučuju da ostanu u braku, upravo zbog dece, to je velika greška. Deca sve vide i sve čuju. Njima nimalo nije lako da žive pod pritiskom i tenzijom i da svakodnevno slušaju svađe ili zajedljive komentare.
Ovakva situacija kod kuće može ozbiljno da uništi detetovu psihu, jer ono neće imati osećaj šta je zdrav odnos i dobar brak. Vodite se onim pravilom: srećan roditelj, srećno dete!
Zdravlje će vam se popraviti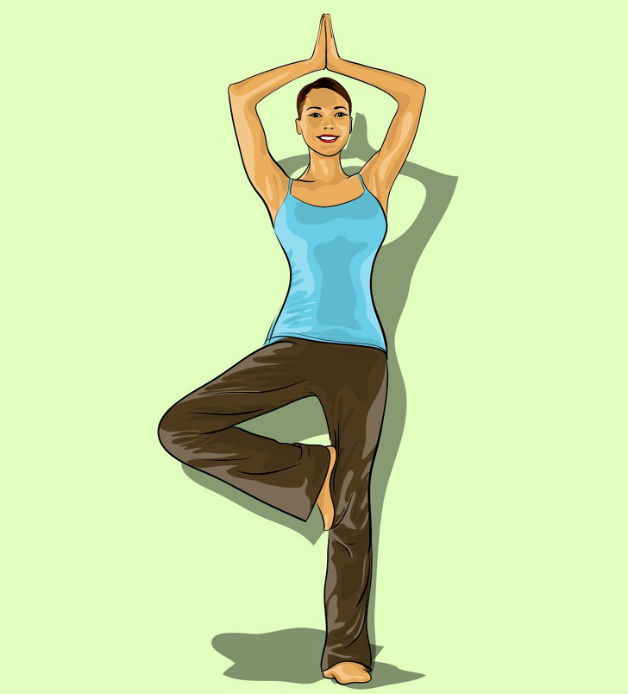 Loš brak uništava zdravlje čoveka. Stalna napetost, svađe, ljubomora i td mogu ozbiljno uništiti vaše zdravlje. Studija pokazuje da život u neprijateljskom okruženju koje donosi loš brak, može da uništi zdravlje isto kao i alkohol ili hronični stres na poslu.
Dakle, ako još niste raskinuli sa mužem koji definitivno nije vaša "bolja polovina", verovatno vas vrebaju mnoge ozbiljne bolesti. Čak i sitne posekotine na vašim rukama će zaceliti 49% sporije, ako živite u nesrećnom braku.
Izgledaćete boje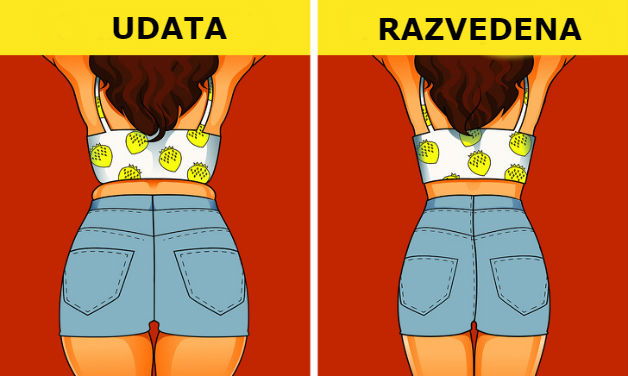 Iako možda niste ni započeli dijetu, vi ćete izgledati bolje. Tajna je u vašoj unutrašnjoj transformaciji koja se vidi na vašoj spoljašnosti. Mnogi ljudi nakon razvoda promene svoj izgled i navike što doprinosi njihovom boljem izgledu i podizanju samopouzdanja.