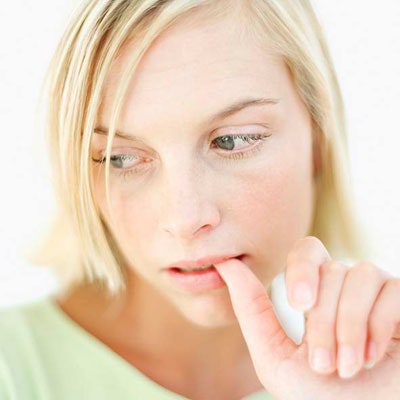 Svi smo ponekad nesigurni u sebe. Prevelika nesigurnost sprećava nas da se prepustimo i uživamo u životu. Često je nesigurnost donosi više štete, nego koristi. Život se menja i ništa nije sigurno, ali ako ste dovoljno psihički jaki, moći ćete prebroditi poteškoće i pokrenuti se i radovati se i najmanjim sitnicama.
Pobedite nesigurnost u svega nekoliko koraka, koje vam donosimo u nastavku
Naucite biti objektivni
Ukoliko ne možete ispuniti određeni cilj, zadatak, na trenutak zamislite da ste neko drugi. Ukoliko želite biti organizovaniji, zapisujte obaveze na papir. Smirujte sebe. Zapitajte se zašto vi niste dovoljno dobri da biste uradili nešto. Nemojte razmišljati negativno i govoriti sebi kako ste nesposobni. Umesto toga, razmislite šta možete uraditi da postignete svoj cilj. Ključno je da pronađete izvor nesigurnosti.
Zapitajte se, "Šta je najgore što vam se može desiti?" Budite realni kada razmišljate o odgovorima. U glavi je uvek lako zamisliti najgore moguće scenarije. Nemojte paničiti kada počnete razmišljati o najgorim mogućim scenarijima, zapitajte se da li je takav scenario zaista realan ili je proizvod vaše mašte. Nakon toga se zapitajte, "Šta je najbolje što mi se može desiti?" Razmišljajte pozitivno i budite objektivni.
Budite svesni svojih kvaliteta
Nesigurnost često potice od prevelikih očekivanja. Kada se fokusirate na svoje loše strane, zanemarujete pozitivne osobine. Ukoliko ste prestrogi prema sebi, teško ćete se ceniti i postaćete nesigurni u sebe i svoje kvalitete.
Probajte sa jednostavnom vežbom – svaki put kada se setite jedne vaše negativne osobine, odmah se setite dve svoje pozitivne osobine. Na primer, ukoliko ste opekli jezik jer niste dovoljno ohladili čaj i kažete sebi da ste idiot, odmah se podsetite da imate prelepu kosu i da odlično igrate tenis. Možda zvuči čudno, ali hvaljenjem sebe menjate i svoj stav.


Održavajte prijateljstva
Obratite pažnju s kim se družite i obratite pažnju na stavove vaših prijatelja o drugima, vama i njima samima. Ukoliko primetite da su vaši prijatelji skloni kritikovanju vašeg oblačenja, tela, odluka, ponašanja, onda je možda bolje da potražite drugo društvo, koje neće kritikovati sve što radite. U redu je imati prijatelja koji će vam iskreno reći šta misli, ali ukoliko ste okruženi sa previše negativnosti, i sami ćete biti negativni. Imajte za prijatelje osobe koje u sebi i drugima traže ono najlepše i koji nisu skloni osuđivanju na dnevnoj osnovi.
Opraštajte drugima
Nemojte dozvoliti sebi da vam pređe u naviku da kritikujete druge. Ukoliko zaista osudujete tude stavove, zapitajte se zašto to ustvari radite. Često osuđujemo druge iz vlastite nesigurnosti i da bi se mi bolje osećali, a zapravo – ponižavamo sami sebe i odajemo nesigurnost u sebe. Umesto da kritikujete, dajte drugima podršku – ne samo da ćete steći prijatelje, na taj način pokazujete da cenite sebe. I zapamtite, samo zato što neko radi nešto drugačije od vas i ne živi onako kako vi živite, ne znači da on to radi pogrešno.
Svaki dan uradite jednu stvar koja vas cini sretnim. Ne mora biti ništa posebno – prošetajte omiljenim delom grada i obiđite butike sa odečom, popijte kafu u nekoj lepoj bašti kafića. Morate ceniti sebe, da bi vas drugi cenili.