Kako se kaže, ako hoćete promeniti život na bolje – promenite svoje misli. Prestanite da gledate negativno, upoređujete sebe sa nekim, tračarite i kukate. Čini se da to i nije tako teško. Osim toga, mnogi ljudi iskreno veruju da misle isključivo sasvim pozitivno.
Da biste promenili svoji misli i proverili sebe da li ste sposobni za to, Wil Bouen (Will Bowen), sveštenik iz Misurija, predložio je da se nosi ljubičasta narukvica 21 dan. Od tada, on je stvorio milione sledbenika širom sveta.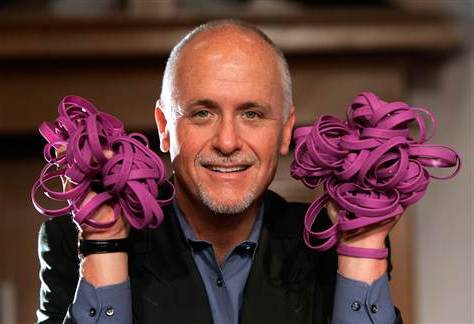 Suština metode – na ruku staviti ljubičastu narukvicu i prestati kukati, izražavati nezadovoljstvo i kritikovati druge. Narukvicu je neophodno nositi na jednoj ruci 21 dan.
Zašto ljubičastu? Po mišljenju psihologa, ova boja poseduje tonizirajuće dejstvo na mozak, pomaže ublažavanju stresa i razdražljivosti, a 21 dan je dovoljan  za to da se bilo koja navika ureže u podsvest.
Ako ste uhvatili sebe kako kukate, žalite se, ogovarate, premestite narukvicu na drugu ruku.
Cilj je da izdržite 21 dan da nosite narukvicu samo na jednoj ruci. Sam autor piše da je bio u stanju da iznosi narukvicu na jednoj ruci tek posle 3 meseca, a većina ljudi dolazi do ovog rezultata tek nakon 5-6 meseci.
Prvih nekoliko nedelja, narukvica "putuje" sa jedne na drugu ruku 10-20 puta dnevno, zatim jednom na dan, a nakon par meseci može da izdrzi i čitavu nedelju.
Njegova ideja je bila toliko fascinantna i efikasna, da je bila podržana od više miliona ljudi širom sveta.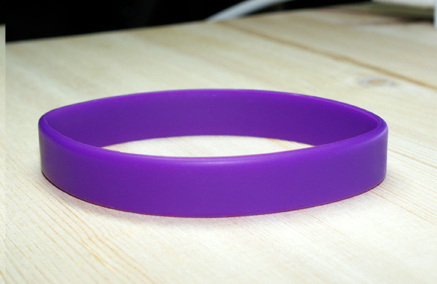 Za to vreme, čovek se nauči da primećuje više pozitivnih momenata u sebi, i svetu koji ga okružuje. Mnogi ljudi pišu kao da im je bio skinut povez sa očiju – ispostavilo se da  ovaj svet i nije tako loše mesto, a nas  svakodnevno okružuje mnoštvo zaista interesantnih i pozitivnih stvari.
Ispočetka, vi to pokušavate da pronađete sa velikim trudom, ali vremenom, taj izbor postaje više svestan, a svet oko vas transformiše se do neprepoznatljivosti.
Za većinu to je postalo način života. Vreme je da se menjamo, da prestajemo da se žalimo na državu, vladu, lekare, komšije, šefove i vremenske neprilike.
Da li spremni na ovaj eksperiment? Da li ste spremni da se menjate?