Proizvođači svake godine izbacuju nove, sve modernije modele veš mašina. Ali, pranje veša ponekad liči na lutriju.
Ponekad, na odeći ostaju fleke, nema svežine, ili ostaju tragovi od omekšivača. Bez obzira na to koliko su skupi omekšivači, ne postoji garancija da na vešu neće ostajati elektricitet, što nas, svakako, rastužuje.
Ispostavlja se da postoji rešenje ovih problema. Možda će nekome zvučati čudno, da ne kažemo – bez veze, ali to je obična loptica napravljena od aluminijumske folije, koju poseduje svaka domaćica. Jer sve što je genijalno, uglavnom je jednostavno, i na dohvat ruke svakom od nas.
Sigurno ste upoznati da aluminijum smanjuje statički elektricitet i pojačava dejstvo deterdženata. Da vaše pranje veša bude uspešno, uradite sledeće: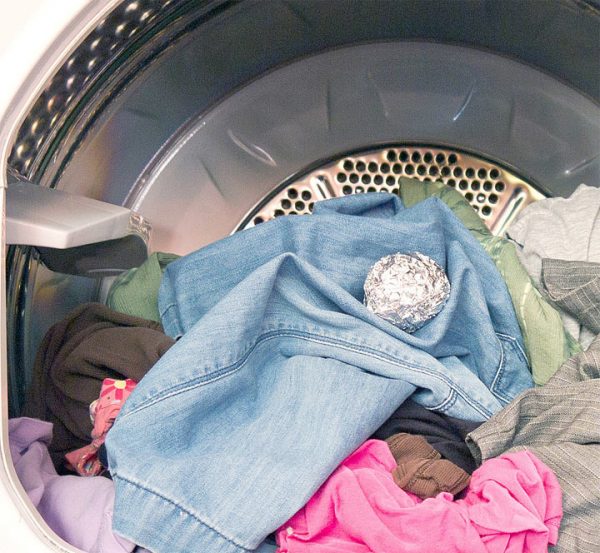 Jednostavno napravite nekoliko loptica od alu-folije i stavite u bubanj veš mašine, zajedno sa vešom. Iste loptice možete koristiti nekoliko meseci.
Bolje jedanput proveriti i uveriti se u pouzdanost rezultata, nego trošiti novac na dodatna industrijska sredstva, koja ne deluju onako, kako bismo želeli.