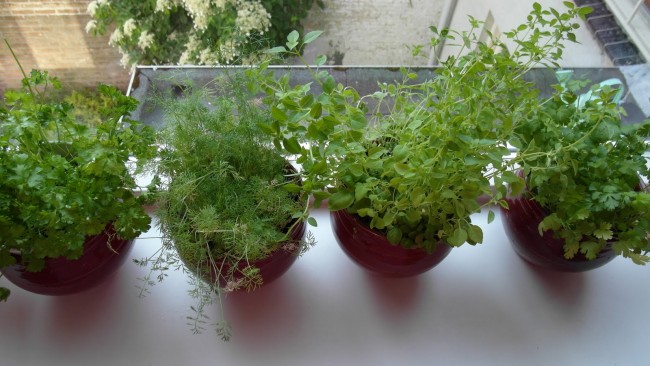 U zimsko doba zaista želimo da na našem stolu budu prisutni vitamini, a vitamini su sveže voće i povrće, a takođe, i svima omiljena zelen, najčešće mirođija i peršun.
Naravno, sve to možemo kupiti u prodavnicama ili na pijacama, ali uopšte nije teško uzgojiti zeleniš kod svoje kuće, na svom prozoru.
Uzgoj mirođije i peršuna nije tako složen proces, kako, možda, izgleda na prvi pogled. Da biste to uradili, biće vam potrebna semena, zemlja i saksije.
Kako uzgojiti zelen na svom prozoru
Semena mirođije i peršuna treba staviti u dvoslojnu gazu.
Staviti ih na neku tacnicu i preliti toplim svetlim rastvorom kalijum permanganata (u toplu vodu dodati par zrnaca kalijum permanganata, da bude svetle boje) i ostaviti tako na 24 sata.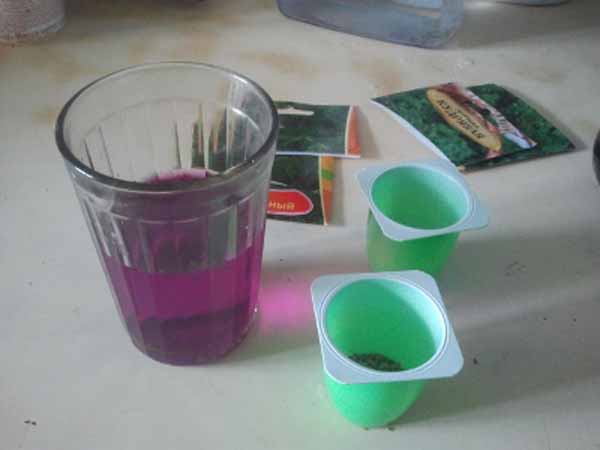 Zatim, u pripremljenoj saksiji (možete koristiti dugačku, plastičnu) napravite brazdice dubine  ne više od 2 cantimetra. U te brazdice stavite semena i prekrijte ih zemljom. Da bi se prve izdanci brže pojavili, umereno zalivajte zemlju dva puta dnevno.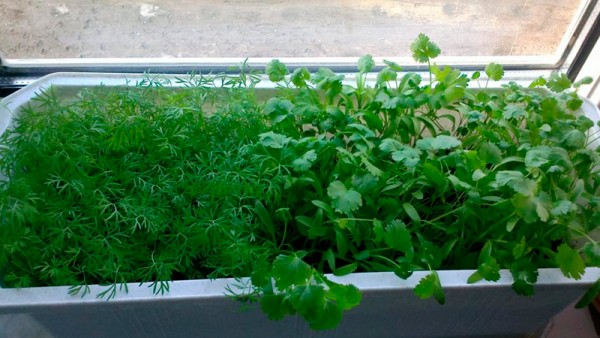 Veoma je važno da je za uzgoj mirođije i peršuna na prozoru neophodno prisustvo svetlosti. Ukoliko svetlosti nedostaje, vaše biljke će biti svetlozelene, i neće radovati vaše oči.
Ako nemate dovoljno svetlosti, koristite fluorescentnu lampu, koja će pružiti dovoljno svetlosti i toplote vašoj mini-bašti.