Verovatno, ne postoji takva osoba koja nije upoznata sa LEGO kockama. Igrajući se njima, deca razvijaju fine motoričke sposobnosti, logičko i kreativno mišljenje, uče se mašti sklapajući ih prema svojoj zamisli.
Šarene Lego kocke privlače i zadržavaju pažnju dece. To je iskoristila u svojoj metodi Alisa Zimerman – učiteljica iz Nju Jorka.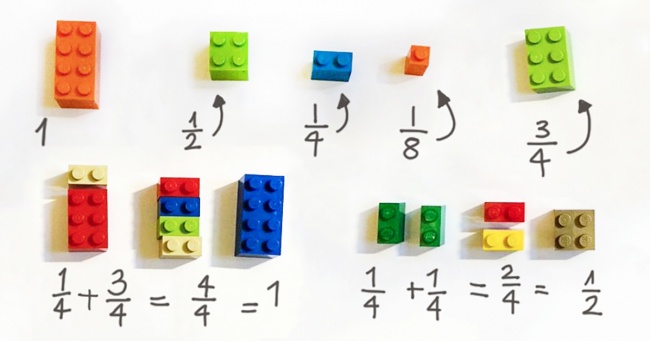 Ona je pomoću njih jednostavno objasnila učenicima nižih razreda osnovne matematičke pojmove. Sabiranje, oduzimanje, razlomci, deljenje, aritmetička sredina – ove pojmove deca lako usvajaju kroz igru.
Možete i vi uzeti na razmatranje njenu metodu i pomoći svojoj deci da lako i brzo usvoje matematiku kroz zanimljivu igru.
Matematika i LEGO
Celina i delovi celine
Naučiti sabiranje i oduzimanje je lakše kada je pred očima očigledan primer.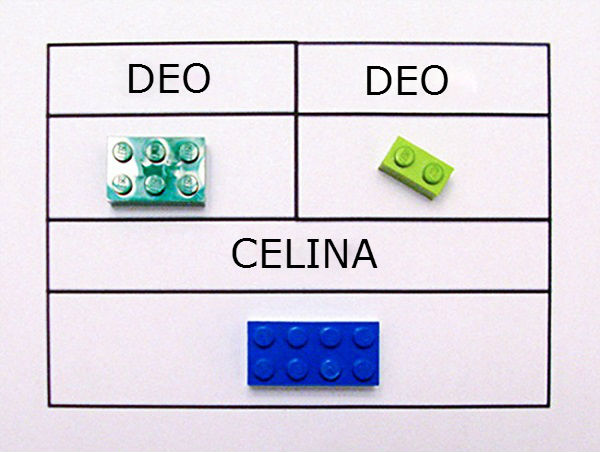 Razlomci
Deci je teško razumeti apstraktno deljenje zamišljene celine. Mnogo je lakše to uraditi postepeno, odvajajući od cele kocke njene delove. Tako se na brži način mogu  usvojiti osnovni pojmovi, i vrste razlomaka.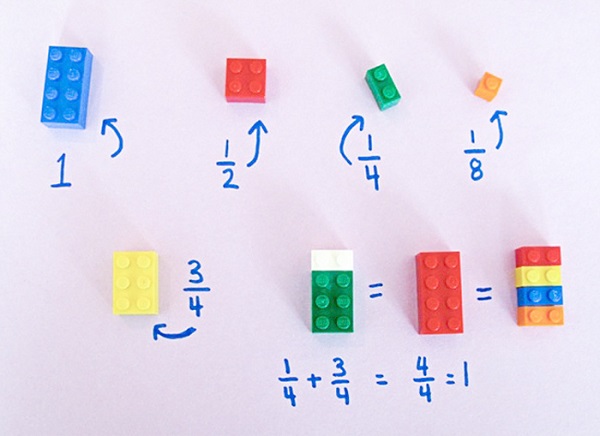 Dizanje na kvadrat
Sastavljati Lego kocke je mnogo zanimljivije nego gledati na kartice, kao što smo nekad to radili u školi.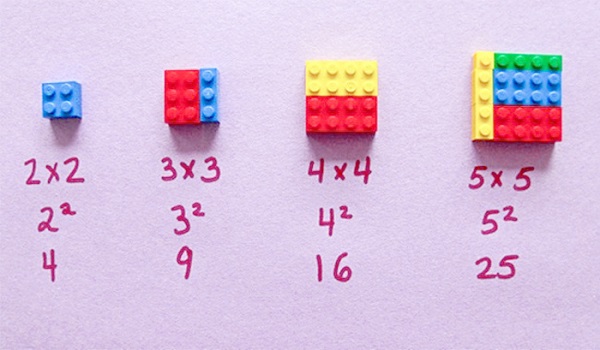 Aritmetička sredina
Dete sastavlja kulu od kockica, zatim uči da je deli na ravne delove, a istovremeno usvaja način  kako pronaći srednju aritmetičku vrednost.