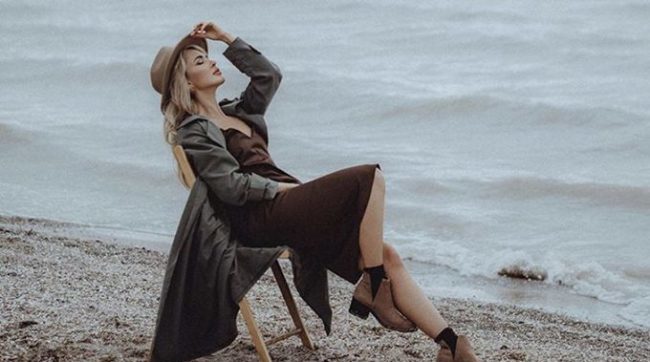 Život ponekad zna biti i složen i jednostavan u isto vreme. Kako postajemo stariji, iluzije o večnoj mladosti počinju da blede i postajemo mudriji i zreliji.
Počinjemo na drugačiji način da se odnosimo prema ljudima. Počinjemo da stvaramo sopstvena pravila i principe kojih ćemo da se pridržavamo. Žene u zrelom dobu imaju iza sebe veliko životno iskustvo i sada tačno znaju šta žele, a šta ne žele.
Zbog toga se pridržavaju nekih svojih pravila i žive po određenim principima.
1. Biraj one koji biraju tebe. Ovo je veoma jednostavno pravilo koje će vam pomoći da prestanete gubiti svoje vreme na ljude kojima niste važni.
Birajte one ljude koji su izabrali vas bez obzira na sve, a svima ostalima poželite srećan put i sreću u životu. Prestanite lutati i tražiti nekoga ko ne želi tražiti i birati vas.
2. Sve dođe u svoje vreme. Uvek imajte na umu da se sve dešava u svoje vreme i sve dođe u svoje vreme.
Ako još uvek nije došlo, onda još nije vreme. Ovo pravilo će vam uštedeti mnogo energije i živaca. Život će vam dati ono što želite od njega, ali tek onda kada bude smatrao da je to korisno za vas.
3. Nikad ne reci nikad. Zapamtite da je život nepredvidljiv i da nikada ne znate kada se možete naći u situaciji da uradite neke stvari koje ste mislili da nikada ne biste uradili.
Nemojte misliti da će vam se uvek u životu sve dešavati onako kako vi želite.
4. Ne plaši se. Živi život i ne plaši se života. Kada dođe vreme za odlazak na drugi svet to će se desiti upravo onako kako je zamišljeno i u trenutku u kome to treba da se desi.
Nemoj se plašiti onoga što je neizbežno, već živi život i uživaj u svakom njegovom trenutku.
5. Kada padneš, ustani. Život je pun uspona i padova koji su ponekad neizbežni. Kada padneš, otresi prašinu sa sebe i kreni napred uzdignute glave.
Ne dozvoli sebi da ležiš u prašini i da te život gazi. Ako ne možeš ustati možeš puzati, a ako možeš ustati možeš hodati dalje. Kada jednom počneš hodati, uskoro ćeš početi trčati.