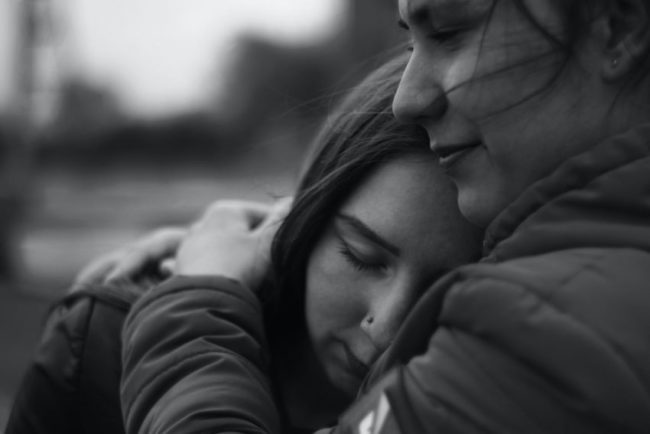 Hej, zapamti!
Nisi sama, nisi nemoćna, nisi ti repa bez korena, imaš ti onog nekog svog koji je tu za tebe i kad valja i kad ne valja. Isplači se ako treba, plači dok god možeš, suze su lekovite, suze peru dušu.
A onda će taj tvoj neko da ti kaže nešto smešno, pa ćes da se smeješ i brišeš suze i sline istovremeno. Kad su deca bila mala i bolelo ih je nešto, grlila bih ih i stavljala ruku na bolno mesto i šaputala im: "neka bol predje na mamu", i oni bi se polako smirili i zaspali.
Zato zagrli tog tvog nekog, podelite tu bol kao što delite i sreću, boleće manje, proći će brže.
Nisi sama nikada, šta su to kilometri, šta su to drugi kontinenti, koja je to udaljenost koja može da smanji jačinu ljubavi i bliskosti izmedju vas.
A i kad je taj tvoj neko tamo negde gore, i šalje ti snagu odozgo, prateći svaki tvoj korak i dah, obriši suze, pogledaj u nebo, pošalji mu poljubac i oseti kako te snažno grli i kaže: "neka bol predje na mene".
Nisi sama.
Nikada.