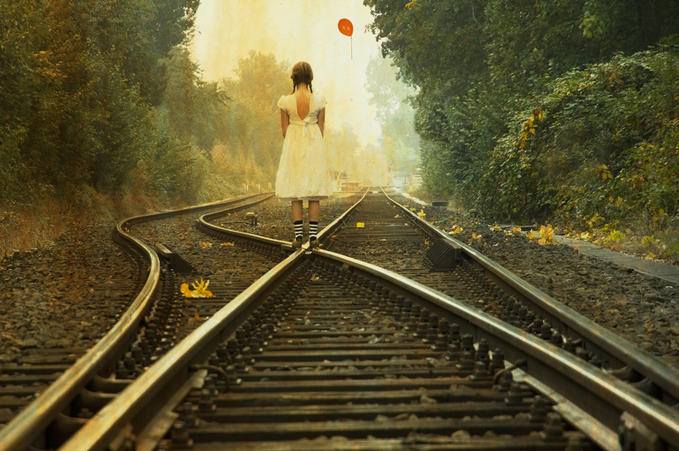 Izbor je nešto najmoćnije što nam je dato samim rođenjem. Uvek imamo izbor, uvek imamo bar dve opcije koje vode na dve različite strane. Stvar je da mi ne želimo da napravimo izbor. Lakše nam je slegnuti ramenima i reći – Ali takve su okolnosti, nemam izbora. Zaista mislim da je ovo greška sistema u glavi.
Imaš izbor od samog jutra – Ustati ili odustati? Zvuči smešno, ali zaista je tako, da li ću danas ustati i uraditi nešto lepo za sebe ili ću prespavati ovaj dan. Kako bilo – odluka je na tebi, ali i posledice su takođe tvoje. Ne možeš kriviti nikog osim sebe ako si odlučila da ne ustaneš, da prespavaš, da ni sa čim ne obeležiš dan, osim spavanjem.
Svima nama dan traje 24h i svi mi nešto radimo ili ne radimo u okviru ta 1440 minuta. Neko pravi milione, neko čačka nos, neko ne izlazi napolje, neko uživa u prirodi i prelepom danu. Stvar je odluke. Stvar je svesnosti da svaki dan ne može da se ponovi, da se ti isti dani nižu jedan za drugim i tako stvaraju našu prošlost, naše uspomene, ali kroje i našu sadašnjost i budućnost.
Stani, zaustavi sve, zapitaj se ko si i šta si, gde želiš da budeš i kako malim koracima do toga da stigneš. A onda će nešto da te pogura i da taj trenutak bude veličanstven momenat tvog izbora, i tvog preokreta. I sve lovorike i nagrade koje će kasnije uslediti, moći ćeš ponosno da pripišeš sebi i sopstvenoj odluci.
Najlepši momenat je kad shvatiš da izbor ipak postoji i da si zauvek vlasnik svakog sekunda svog života. Uberi cvet ili ga kupi, sredi kuću ili zaključaj haos u stanu dok provodiš vreme napolju sa svojom decom, pomazi psa i oslobodi se stresa ili prođi pored njega jer zaista ne voliš pse. Nahrani golubove ili ostavi taj stari hleb na kontejneru, nekome će poslužiti. Nasmej se čim primetiš da ti brige boraju čelo.
Nauči svaki dan nešto novo, makar to bila samo jedna reč za koju ne znaš šta znači npr. siva eminencija… igraj, pevaj ili pak ćuti… Razvedi se ako je ljubav umrla ili nemoj, ostani, nadajući se da ima još nešto što bi moglo podgrejati strasti, pa zasuči rukave i zaista ih podgrej…
Ali nemoj sutra decu kriviti da si zbog njih ostala u odnosu koji ti se nije dopadao… krivi sebe i svoj izbor, ako je krivac baš potreban. Prekini druženje ako to više nije "to" ili nemoj, ukoliko misliš da još može nešto da se popravi, ali ako ostaješ onda i popravi… nemoj se gušiti – jer izbor je tvoj.
Odluči koliko novca ćeš mesečno potrošiti na sebe, šta te čini srećnom, šta dugo priželjkuješ, a kažeš da ne možeš da priuštiš jer moraš da platiš račune… jer su deca preča… jer si ti najmanje bitna. Odluči da li si glavni lik u svom životu ili sporedni… ali zauvek budi u miru sama sa sobom znajući da se sve dešava upravo onako kako si ti izabrala.
Kaka (Besenjak)