Ako je nekada priprema domaćeg sira bila sasvim obična stvar, danas je to pravi izazov, na koji se neće usuditi svaka domaćica. Ali, napraviti domaći sir uopšte nije teško.
Ukusan domaći sir može biti napravljen od kozijeg ili kravljeg mleka. Ako su u procesu pripreme dodati neki začini, ispašće još ukusnije. I, što je najbitnije, neće oduzeti puno vremena.
Danas vam predlažem domaći sir sa mirođijom i karijem. Sir bude mekan, mirisan i ukusan. Za samo pola sata možete napraviti ovaj sir i uživati u njegovom nezaboravnom ukusu.
Domaći sir sa mirođijom i karijem. Recept.
Sastojci:
– mleko (uskisnulo) – 1 litra
– kisela pavlaka (20%) – 4 kašike
– 4 jajeta
– mirođija (sveža – jedna manja veza, sušena – 2 kašikice)
– kari – 1 ravna kašikica
– prstohvat crnog bibera (po želji)
– 1 kašikica soka od limuna
– so – 2 ravne kašikice
♦ Da biste dobili uskisnulo mleko, sveže mleko ostaviti na toplo mesto, da prenoći ili staviti u njega kašiku kisele pavlake (ili kašikicu limontusa), da uskisne brze.
Priprema domaćeg sira.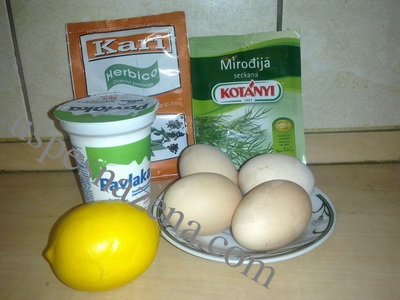 U šerpu sipajte uskislo mleko. Dodajte limunov sok i počnite da zagrevate na tihoj vatri.
Dok se mleko zagreva, umutiti jaja sa pavlakom, dodati kari, so i prstohvat crnog bibera. Promešati.
Sipajte smesu tankim mlazom u mleko. Promešajte i ostavite da se greje na srednjoj vatri, dok mleko ne proključa.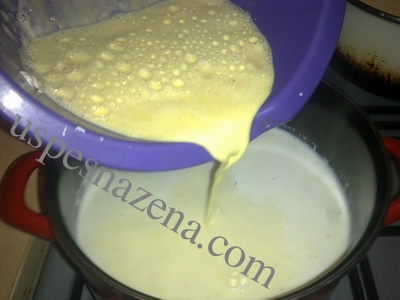 Sitno iseckajte mirođiju (ako je u pitanju sveža mirođija) ili suvu dodajte u šerpu sa proključalim mlekom. Promešajte.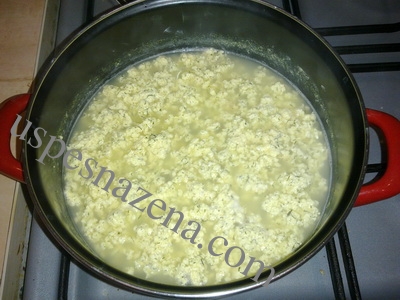 Kada se  surutka počne odvajati, istresite smesu u gazu postavljenu na đevđir ili u plastičnu cediljku.
Ako stavite u đevđir sa gazom (ako pravite veću količinu sira), to izgleda ovako: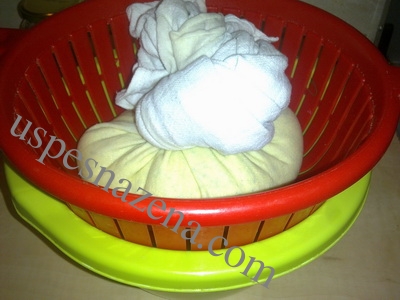 Ali za manju količinu (po ovom receptu) iskoristila sam plastičnu cediljku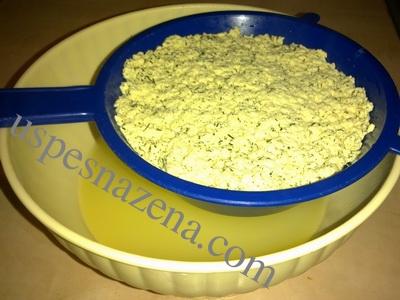 Poklopite sa tanjirićem(tacnom) i pritisnite sa teškim predmetom.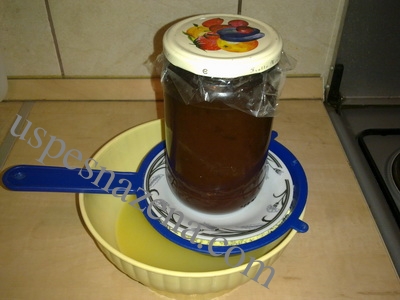 Dva sata kasnije sir je potpuno ohlađen. Možete ga osloboditi od gaze (cediljke), da ne bi otisla sva tečnost i sir ne postane suviše tvrd i suv.
Stavite ga u frižider na jedan sat (ja sam ostavila preko noći). Posle izvadite, seckajte i uživajte u divnom ukusu domaćeg sira.
Možete ga poslužiti kao predjelo ili mezu uz vino.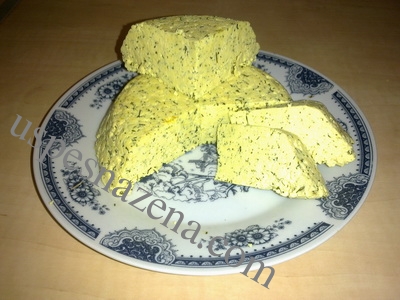 Začini možete izabrati po vašem ukusu. Odlična kombinacija je: peršun i kim ili mirođija, beli luk i maslinke. Sve je stvar vašeg ukusa.
Mozete napraviti i ukusan namaz, ako mleko sa svima sastojcima samo zagrevati na tihoj vatri dvadesetak minuta, bez ključanja i procediti kroz gazu ili cediljku. Verujte mi, ni jedan "Sirko" mu nije ravan..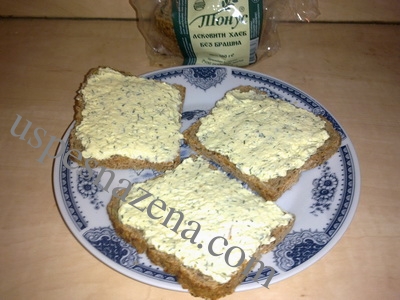 Prijatno!