Mej Mask je mnogima poznata kao "majka Ilona Maska" – osnivača SpaceX i Tesla, pronalazača, preduzetnika i vizionara. Ali, kako sama ume da se našali, obaveštava nas da je bila poznata pre nego što je Ilon postao slavan.
74- godišnji supermodel Mej Mask, nije samo lepa, već je neverovatno uspešna i srećna žena – deli mudre lekcije koje je naučila tokom dugog života.
Uprkos udarcima sudbine i teškoćama: razvod i status samohrane majke sa mnogo dece u 31. godini, siromaštvo i nedostatak pažnje, Mej nikada nije odustala. Radila je vredno, borila se protiv strogih standarda u modnoj industriji, vaspitavala decu u duhu nezavisnosti i ambicije – i uvek je sa optimizmom gledala u budućnost. Pored togaimala je jasan plan delovanja i znala je kuda i zašto ide.
Mai Musk tvrdi da sada uživa u svom životu više nego ikad. Ono što je najvažnije, piše Mai, starost donosi mudrost i samopouzdanje. Većina frustracija je ostavljena, a vi već shvatate da se 99% onoga zbog čega se ljudi toliko često brinu nikada ne ostvari. "I mi takođe znamo da moramo da se rešimo demona u svom životu što je brže moguće."
I sada, u 74. godini, sasvim ozbiljno izjavljuje da je ovo vrhunac njenog života, najsrećnije doba.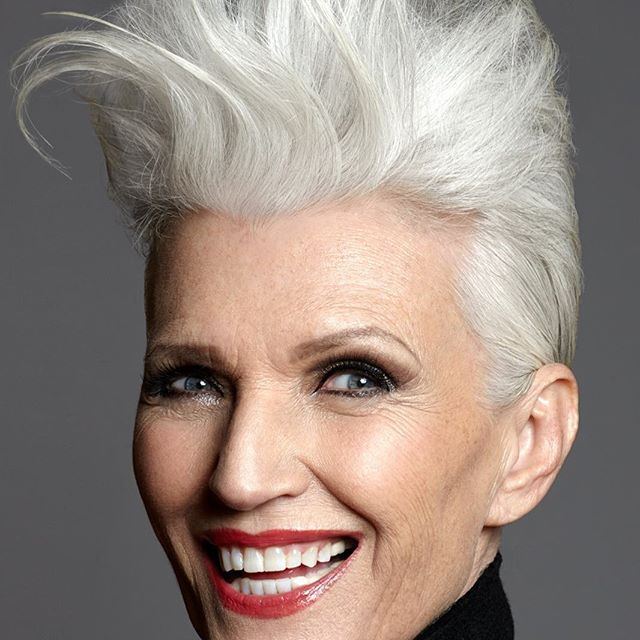 ZAŠTO SE NE BOJIM STARENJA?
Možda zato što je svaka decenija mog života bila bolja od prethodne?!
Moje dvadesete su bile užasne, osim činjenice da sam rodila troje divne dece. Muž me je verbalno i fizički ugnjetavao.
Moje tridesete nisu bile jednostavnije – razvela  sam se, sama sam odgajala decu.
Četrdesete su bile posvećene jednoj stvari – preživljavanju.
Sa 50 godina preselila sam se u Njujork i pokušala da pokrenem sopstveni posao.
Sa 60 godina život je manje-više došao u ravnotežu: deca, unuci, posao.
I sada, sa 70 godina, tražena sam više nego ikad. Nisam mogla ni da zamislim da će ovako biti, ali sada sam zaista srećna.
Посмотреть эту публикацию в Instagram
I svaki put kad mi se život dramatično menjao – razvod, sopstveni posao, preseljenje u drugi grad, zemlju, na drugi kontinent – bilo je strašno, zastrašujuće. Zamislite da ste sami sa troje dece na novom mestu, bez prijatelja, bez voljenih. Radila  sam za sebe – nije bilo prijatelja, nikoga ko bi mogao da nam pomogne niti izdržava.
Bilo je to  vreme kad su moja deca za večeru jela sendviče sa puterom od kikirikija. Piletinu sam mogla  kupiti samo jednom nedeljno: kuvla sam je sa krompirom i povrćem, i bila je to prava gozba! Ali to je ono što je mene i decu naučilo da cenimo takve trenutke, da uživamo u svim dobrim stvarima.
Možda ćete se suočiti sa mnogim teškim situacijama i vaš život neće ispasti onako kako želite, ali to uvek možete promeniti.
Ne plašite se starenja i družite se sa prijateljima koji nisu time opterećeni nego su vedri I pozitivni.
Ćaskajte i lepo se opustite, uživajte sa ljudima koji vas vole, koji su zainteresovani za vas jer ste ljupki, pametni, samouvereni. Budite ljubazni i prema drugima, bez obzira na njihove godine. Ali ako vam neko kaže da niste dovoljno mladi, odmah se oprostite od te osobe. Oslobodite se takvog tereta, ne dozvolite da vas takvi ljudi povuku na dno.