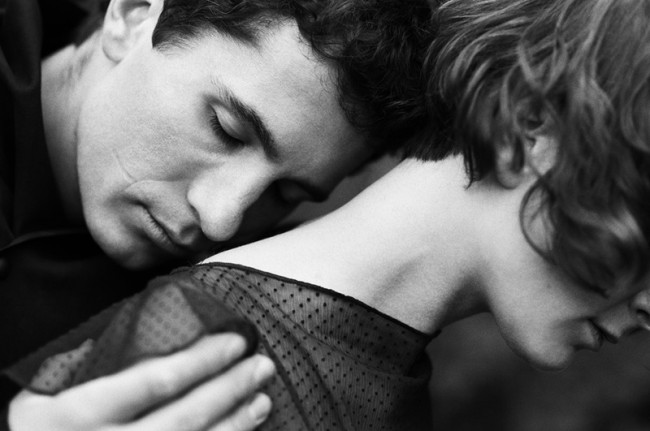 Neverovatno poetska proza pisca Dejvida Tumarinsona o tome šta se odvija u intimnim trenucima zagrljaja.
– Kada muškarac tiho prilazi iza leđa, i grli ženu, to on svojim rukama zatvara krug. Njen krug, i svoj. Krug nežnosti, topline… razumevanja, zaštite.
I u sam centar ovog živog kruga, on stavlja ženu. Samim tim nesvesno pokazuje da je sada Ona – centar njegovog Svemira. Muškarac grli ženu u tišini. Ćuti i žena. Ona oseća kako toplina izlazi iz ovih vrućih i ćutljivih ruku.
Kada muškarac grli ženu, njoj  momentalno rastu krila. U tom krugu njoj je spokojno. Ušuškano.
Ona se, popt šećera, topi od ove ćutljive nežnosti. Ko je ona sada, koja stoji u centru njegovog živog kruga? Šta žena oseća u ovom trenutku?
Žena ili devojka? Voljena, ili ona koja voli. Tišina… laganim ćebetom nedorečenosti prekrivena su njena ramena… i krije od muškarca svoje misli… ili više ne krije? Jer ona je sada zagrljena, zaštićena od spoljnog sveta, koji je tako hladan i surov.
A ovde, u njegovim rukama – toplo je, i udobno. Spokojno. To su ti trenuci za kojima žena žudi – čeka i nada se.
Češće grlite ženu! Uvedite je u centar svog kruga! Uzdižite je uvek svojim bolnim drhtajem čulne nežnosti! jednostavno,volite je! Njoj je to tako neophodno. Isto tako kao što je potrebno i vama…