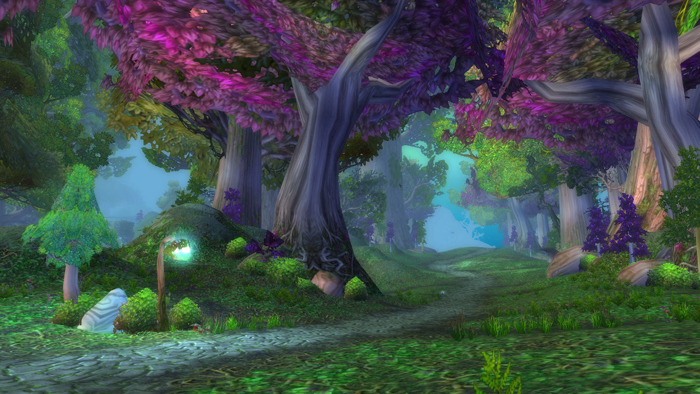 Predlažemo vam jedan zanimljiv test zahvaljujući kojem možete saznati mnogo zanimljivog o svojoj podsvesti.
Isključite na neko vreme svoju logiku -pitanja su fokusirana na igru sa vašom podsvesti. Ne dajte sebi vremena za razmišljanje.
Uzmite papir i olovku i pišite prvu stvar koja vam padne na pamet. Posle uporedite sa odgovorima.
Pitanja:
1. Zamislite da idete sa nekim kroz šumu. Ko bi to mogao biti?
2. Krećući se po šumi ugledali ste, nedaleko od sebe, životinju. Koja je to životinja?
3. Šta se dešava nakon što su se vaši pogledi sreli?
4. Nastavljate da idete kroz šumu. Izlazite na livadu na kojoj ste ugledali kuću iz svojih snova. Kako biste opisali njenu veličinu?
5. Da li je kuća vaših snova ograđena?
6. Vi ulazite u kuću. Idete u trpezariju da pogledate trpezarijski sto. Opišite šta vidite na njemu i oko njega.
7. Napuštate kuću kroz zadnja vrata. I vidite šolju na travi. Od kog materijala je napravljena?
8. Šta biste uradili, ugledavši tu šolju?
9. Dolazite do kraja dvorišta. Tamo vidite potočić.
10. Kako planirate preći potočić?
Odgovori na sva ova pitanja koji ste dali, demonstriraju vaše vrednosti i ideale.
Evo, kako ih treba analizirati:
1. Čovek koji ide pored vas – najvažnija je osoba u vašem životu.
2. Veličina zamišljene životinje – to je, zapravo, veličina vaših problema unutar vaše podsvesti. Što je veća životinja, time vam je teži život.
3. To, kako reagujete na neočekivani susret u šumi – pokazuje najbolji način za rešenje vaših postojećih problema (agresivan, pasivan ili bekstvo).
4. Veličina kuće, koju ste ugledali – to je veličina vaših ambicija. Ako je ta kuća prevelika – moguće je da imate prevelika očekivanja od života.
5. Ako ograda ne postoji – vi ste otvoren, i slobodan čovek. Ako kuća ima ogradu – znači vi ceniti lični prostor, i to isto očekujete i od drugih. Odnosno, nikad nećete ući u ličnih prostor drugih bez dozvole.
6. Ako u trpezariji niste ugledali ljude, hranu na stolu, onda postoji velika verovatnoća da ste duboko nesrećni.
7. Čvrstina i dugovečnost materijala, od kojeg je napravljena šolja – to je ono koliko smatrate da su snažni odnosi u vašoj porodici. A možda je to plastična čaša, staklena, papirna? Najverovatnije ste u brizi za budućnost svoje porodice. Ako je šolja u vašoj podsvesti bila keramička, porcelanska ili metalna – znači, nemate o čemu da brinete.
8. Ono što vi uradite sa tom šoljom u svojim mislima – karakteriše vaš odnos sa čovekom iz pitanja br. 1.
9. Veličina potočića – to je veličina vašeg seksualnog apetita.
10. Čim "mokrije" odaberete način prelaženja, time je veći značaj seksa u vašem životu.
Bitno: Ovaj test možete prolaziti ponovo i ponovo, svakih nekoliko dana. Verovatno će se neki odgovori razlikovati od prethodnih. Stvar je u tome da ovaj test odražava, ne osnovne psihološke karakteristike vaše ličnosti, psiho-emotivno stanje u datom trenutku.