Nega vrata nije manje bitna od nege lica, i celog tela. Sve žene znaju da vrat odaje godine. A da li radimo nešto da bismo to sprečile?
Pre svega, treba zapamtiti jednostavno pravilo: sve hranljive i tonizirajuće maske, koje nanosimo na lice, neophodno je nanositi i na vrat.
Postoji odlično prirodno sredstvo pomoću kojeg se može zateći koža na vratu, ukloniće se "guščja" koža i učiniće kožu elastičnijom, jednostavno, podmladiće vrat.
To je maska piling, koja se radi jednom nedeljno.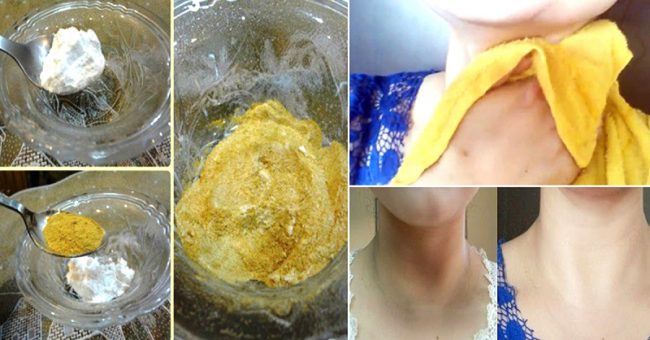 Za pripremu maske biće potrebno:
– 1 kafena kašika kurkume u prahu
– 3 supene kašike šećera
– 2-3 kapi eteričnog ulja lavande ili čajevca
– 3 supene kašike maslinovog (ili kokosovog) ulja
– vanila u prahu – na vrh noža
Primena:
Promešajte sve sastojke. Možete praviti masku i bez korišćenja šećera, sve zavisi od stanja kože vrata. Za lošiju kožu, sa tamnim flekama, šećer je poželjan.
Nanesite smesu na kožu. Ostavite je da deluje dvadesetak minuta, zatim je isperite kružnim masirajućim pokretima.
Na čistu kožu nanesite kefir (ili jogurt). Ovaj postupak je poželjan: koža pod uticajem kurkume može da se oboji. Kefir će je izbeliti i dodatno hidrirati. Možete ga držati nekoliko minuta, i takođe, masirajućim pokretima isprati, ili obrisati papirnim ubrusom.
Probajte, svideće vam se!